Thunderbird is spamming me with the following message: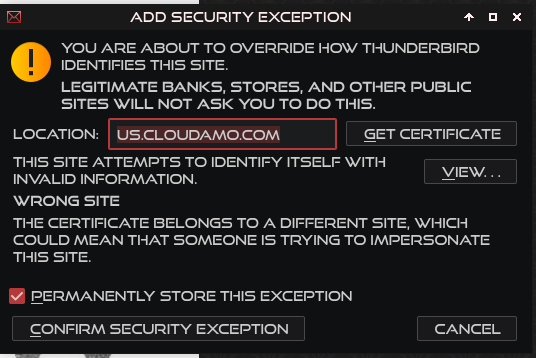 us.cloudamo.com is a nextcloud instance I used to use. It has been deleted from my nextcloud client. I only use Thunderbird with Protonmail and never used it with this nextcloud instance. So Thunderbird connects to my protonmail-bridge which connects to the Protonmail servers.
I do not wish to trust the certificate nor connect to cloudamo. Is there a way for me to delete this certificate/connection?