I just watched a YouTube video which featured a little ad (like most do) and couldn't help grabbing a screenshot which is an old habit of mine.
A little Gimp magic and I've got something new to look at until I watch another YouTube video that features a little ad … like most do.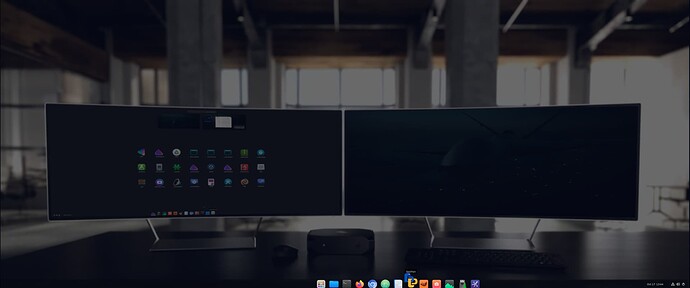 I'm sure that most of you already know this but the Dash to Dock extension has a little check box which animates the icon menu (dock) like macOS does.