all it does after update is boot into bios. big sad loop no matter what I do.
things done:
probably made things worse. I now have a Grub boot along with the uefi boot. I never had a grub boot, it was an efi install. but they don't boot, only go straight into bios.
after the extra non-functioning grub bootloader was installed I took my bios out of 'uefi' and reset it to 'uefi and legacy' to see if grub-Endeavour would play along. negative.
many suggestions in 'boots into bios' search here at endeavour forum. no.
many suggestions in a 'arch boots into bios' search at DDG. nope,
It's too bad. I'm in my backup distro now, and had moved everything to Endeavour and made it home. I'm happy with reinstalling but I had a lot of stuff to salvage.
Alas, no salvage: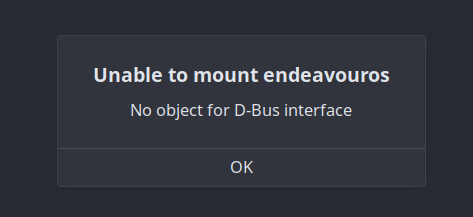 Hey baby que paso? What do I do? And, as always, gracias
edit: I'll see if I can salvage files from live-endeavour (my new best friend thru all this) and reboot. I'm a chroot-pro. It's easy. But I don't succeed fixing anything in it very often