Hi, I have the following issue: after my OS starts up and I submit the decryption password, a mouse cursor appears but it gets stuck on that black screen.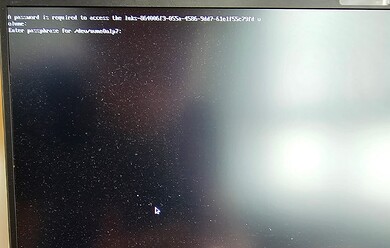 Only hard resetting the computer 2-5 times eventually makes it load up. This happens every time. It doesn't matter if an update happened during that session or if I simply restart it, it's always stuck on that black screen.
Bluetooth devices, my external monitor, all work.
I've tried restarting with turned-off gnome extensions, didn't help.
Reinstalled all the packages with pacman, also nothing.
Running killall -3 gnome-shell to restart gnome crashes it completely.
Here's the output for journalctl -p 3 -xb -1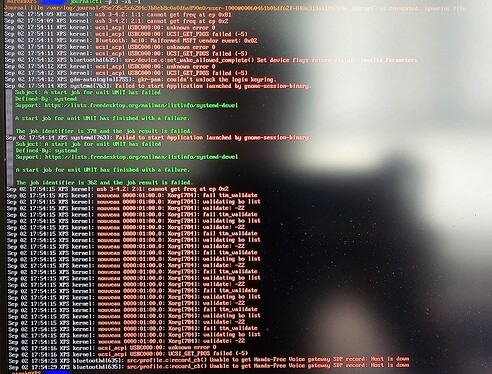 Seems like something must be wrong with gnome, but I have no clue what.
I've got all the updates installed.
Kernel: 6.4.12-arch1-1
GNOME 44.4
Any help would be highly appreciated!