I installed EndevourOS on my Lenovo Ideapad 5i and it's giving me some problems with some programs. When I try to open them, they seem to freeze or act strange. These programs include but are not limited to
-Kdenlive
-Steam
-Retroarch
-Kodi
-mpv Media Player
The EndevourOS quick Installer
-VLC
Glitches Include quick flashing between two frames and in the case of Kdenlive, thinking I'm selecting something when I didn't.
Can someone tell me what is going on, and how to fix it? Here's my neofetch just in case.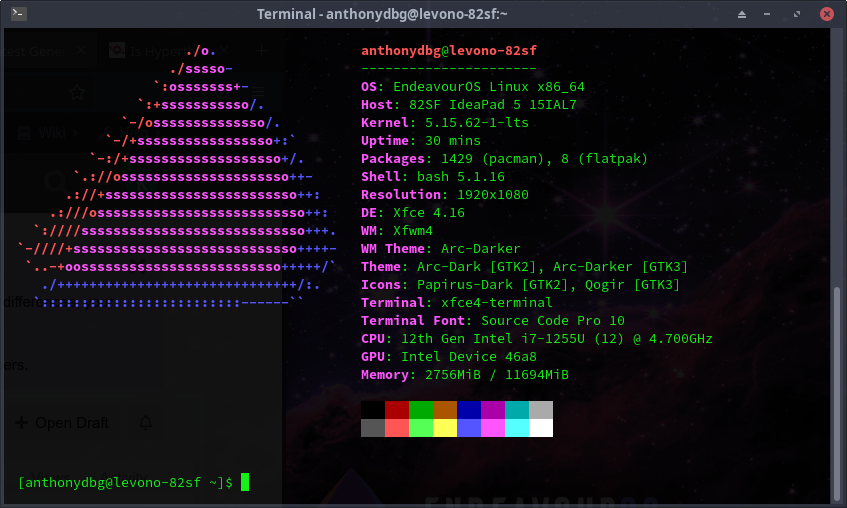 Thanks
-Kono