I have both KDE neon and EndeavourOS with Plasma. Discover is present on both systems but I notice that EOS doesn't have a Software Update section in System Settings.
In KDE neon, the Software Update section provides this: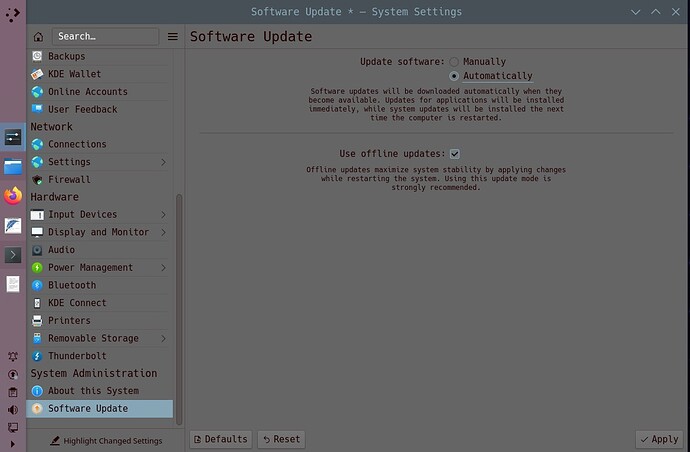 Is the absence of this section common to Arch-based distros or a choice made by EOS developers?