C'mon guys, I know you're hunters and collectors by heart. So there are some really old CDs, labeled USB devices or some even older stuff lying around on your desk. Here is mine: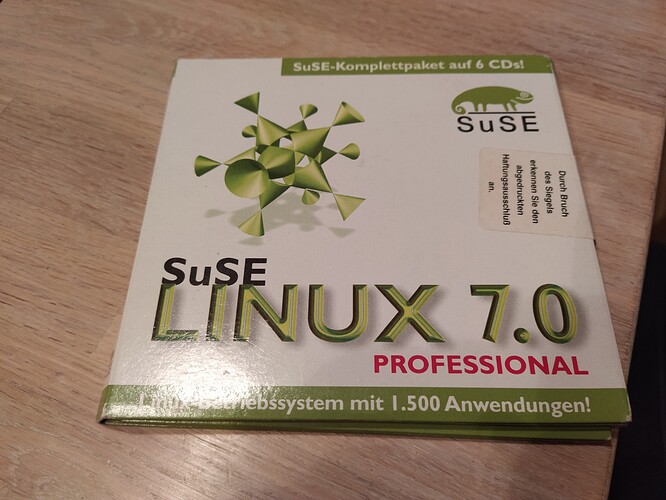 I don't own the box and installation guides anymore, but I kept the CDs. If I do remember correcty I dual booted with Windows 98 by using a boot floppy disk.
SuSE 7.0 appeared in the year 2000, so I'm quite sure someone out there has some older stuff.