NEW KEYCAPS (ordered over a month ago…just arrived).
The new sets on the keyboard that was getting switched first.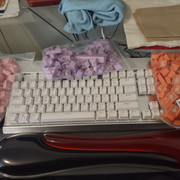 It's amazing how long it takes to get keycaps delivered - in these days of same or next day shipping! Looks nifty - and EnOS worthy too!
Just got in a new monitor. Z-Edge U29IA, 29" ultrawide (2560x1080) 100Hz. replaced the 16x10 aspect (1920x1200) that I had connected to my docking station. I had considered a 34" instead, but could only find 1 (an MSI) that the specs showed it was small enough to fit in my desk's area for the monitor.
Got it factory refurbished from Amazon so very good price, although they did forget the screws to connect the stand to the monitor, luckily I live ~2.5 miles from an Ace hardware. M4x16mm x4 for ~$2 and it was good to go.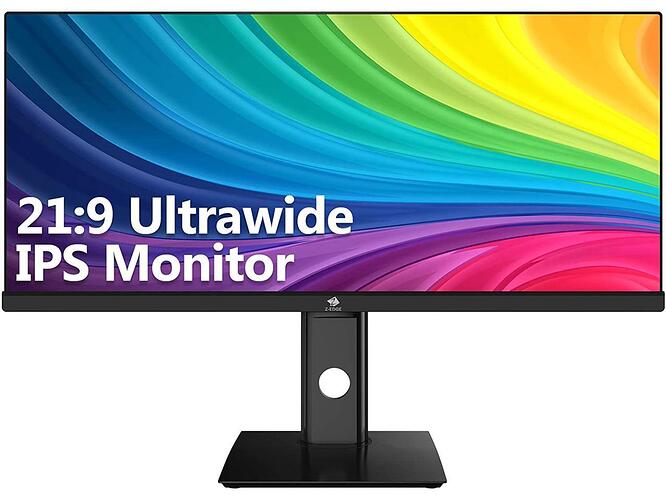 Three weeks ago I made a terrible mistake.
I bought Assetto Corsa (with all DLC) on Steam for £6. Which, obviously, led to this: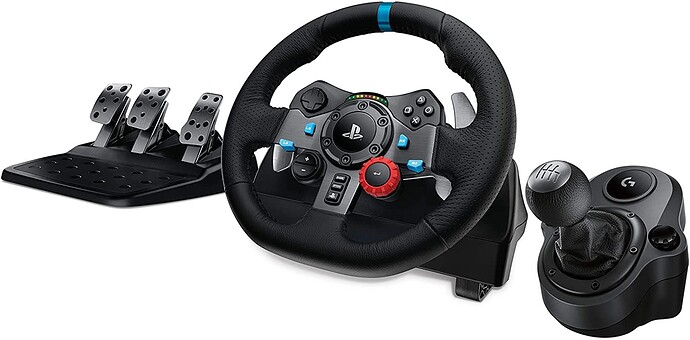 It's old technology, but it works pretty well. I also "had" to add a magnetic paddle shifter mod (eBay £6), and a spacer to the H-shifter spring (bit of cable) to increase resistance, and a progressive spring (£13 custom) to the brake pedal (which meant I could move the old brake spring to the clutch, and clutch to accelerator) which massively improved control over the pedal input.
But yeah, £6 well spent.
If it is supposed to be old school - why is the shifter not gated? I didn't expect a mannetino either…
Oh - and where's the driver's seat?
(you know you want it) - especially with accelerometers and…
I bought a pair of LG 32GN600-B monitors. They arrived today, and so far, I'm quite happy with them, especially given that I paid ~$700 for both.
The 32" size is very comfy, and the 2560x1440 resolution is just right for me. The border around the screen is reasonably thin and not distracting for a two monitor configuration. They do take a lot of space, though.
When viewed at the perpendicular angle, the picture looks great, at an angle it's a bit washed out, but nothing too terrible.The contrast is very nice, the grey is uniform and the black is not too bright, even in a completely dark room (default for me). The terminal looks especially nice on such a big screen.
The stand that comes with the monitor is very basic (no rotation, no up-down movement) and quite ugly (it's red, yuck), but that's not a problem for me since I won't be using it.
Here is a random photo of the monitor from the internet: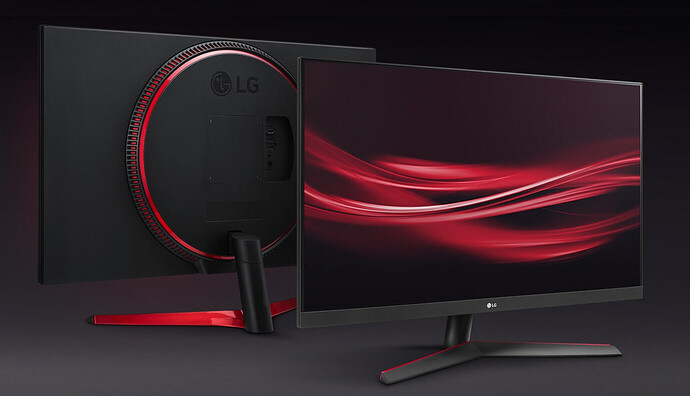 Finally, you can properly see
It would be better if it was green.
Yeah, anything better in green. I'd be happy with it being completely black too.
Before I go back to using 2 monitors I need a bigger desk. Actually before I get a bigger desk I need a bigger apartment!
How about wall-mounts?

It's a fair point. I do have drill. That could be a game changer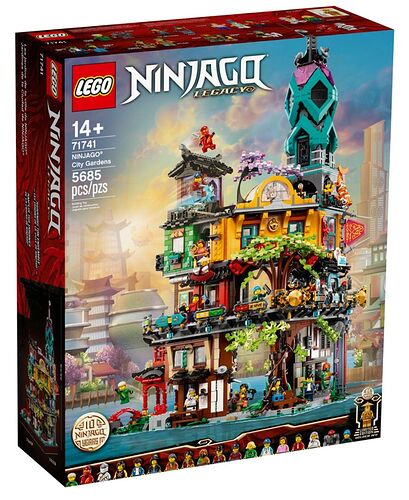 That's a hefty fine. Must've been doing something really nasty.
Holy is that for just 1 year?
I remember 20 years ago I had to pay £1000 a year as university fee.
Very, very OT

The US finds an "acceptable" way to ensure indentured servitude for whole other class of people.
Yes. Something went wrong and I couldn't get financial support. F U studentgovaid