KDE. Or - gods beware - a wrong one

wasn't that hard… next time I'll make it harder to see

Here's a scrot of spectrwm running on EOS.
This setup is using baraction.sh, dmenu, rofi, j4-dmenu-desktop, st, etc…
Welcome to the forum @justflying , that's a pretty busy desktop
Welcome! Have a nice time with your rolling EndeavorOS.
Finally got around to matching the theme, splash screen and lock screen
Been super happy with this SteamOS style for a long time. Only thing that changes every now and then is the desktop background. Oh and I did switch back to KDE's default application launcher widget for now, had it GNOME style for a long while.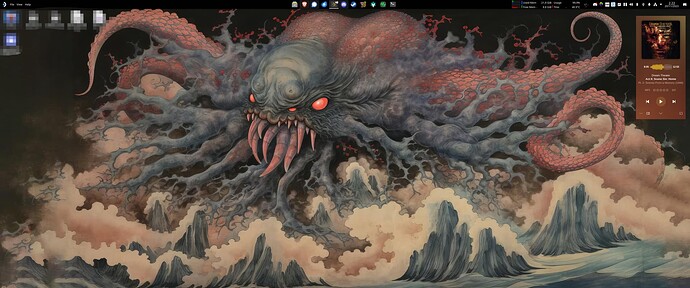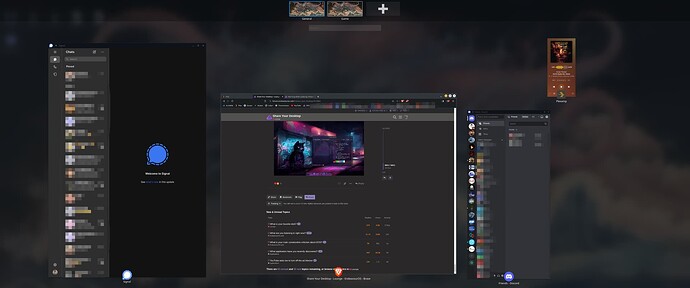 Installed KDE on the laptop since its now the Flagship. I haven't messed with KDE since like 3 something damn has it changed lol. I'm still trying to figure out stuff.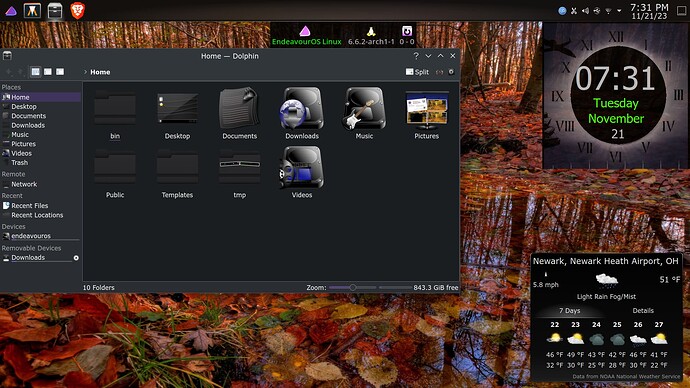 From OpenBox to KDE.

This thread is like a celebration of free choice in the world of free and open software.
I may not like every desktop I see in here, but I do like that all of us can choose.
Could you share the background?