Trying the catppuccin colors. Sweet and pastel.
There are configs for many apps, even for st terminal/suckless tools, (i use it for ranger) but needs compile (a simple: make, sudo make install) after the patch.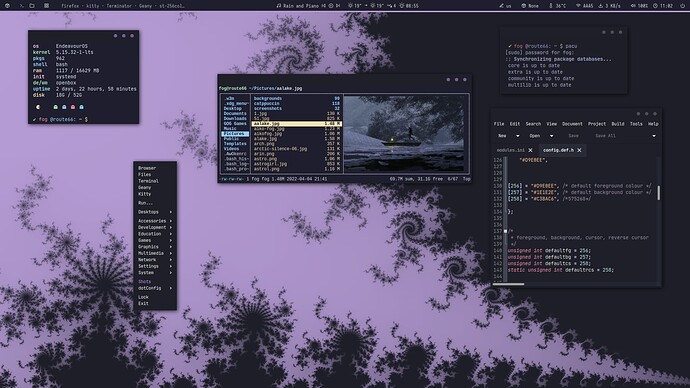 No matter what I've tried visually so far, Plasma in the bright default with this background image is always what I come back to.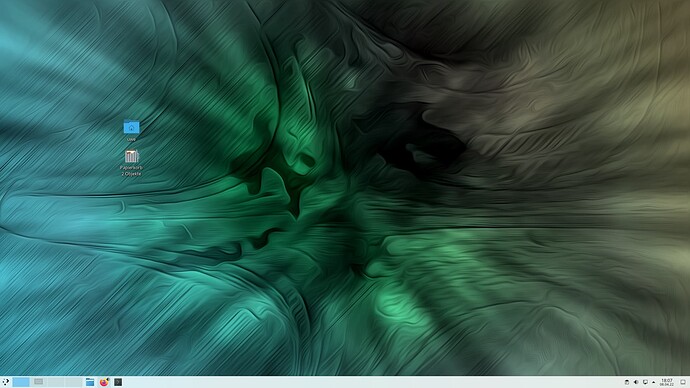 how do i get the openbox taskbar to be minimalistic?
I case you missed them there were a few more Apollo themed wallpapers added to the community folder, use the welcome app to grab them!

Openbox is only a window manager. If you want a taskbar you must use one of the *bars: Tint2, polybar, lemonbar, even conky with dzen2 etc. The most common are tint2 and polybar.
You can find configs/themes and choose the one you like. Later you can learn how to customize them the way you want.
A few links: tint2 themes, polybar themes, more tint2 themes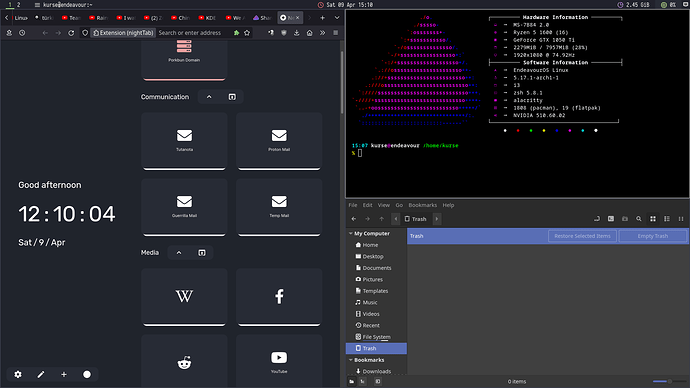 I would remove the polybar too if I didn't need to keep track of time. I just like using all the space that is available to me
i3 with polybar. Terminal is alacritty and file manager is nemo
I was looking a way to auto hide the polybar. Maybe i will try this one, found it yesterday.
Maybe I can try this, too. Thanks!
New wallpaper, bigger monitor and some tweaks on my dsp config file
Edit: i re-uploaded the first screenshot, i had added way too much opacity on the dock and i fixed that making it a bit more opaque but still translucent !
nice but way too bright for me
yes i thought of using a darker wallpaper but i cound't find the one i wanted, i might replace it right away if i find it!
with a bit of transparency (if possible) that would look really awesome, this is just my opinion though
(still lovr it0
Been trying to reproduce this look for ages… share your secrets!
I did see that (cool that you made it!) but I wasn't able to get the widget style or the bar to look as nice. I definitely will try again though.
you need to create a folder named "dsp" in home > .config and place the "dsp.conf" text file there
Style project is alive?! Used to work on it with TheRealRob (very small help by me, he made all of it) something like 10y ago. I was under the impression that it was dead but seems that I'm wrong (gladly I must add, it's a very wonderful protect)
here something very old!
Man my english was very bad at the time!