Hello! I just finally installed EndeavourOS communinty edition with Sway and tried some basic commands. Basically anything other than changing workspaces or direct messages to sway don't work. For example $mod+Shift+c works but $mod+d does not.
I got into tty and copied the default configuration into ~/.config/sway/config and it seemed to work. I managed to move the i3bar and changed the default $mod to Alt instead. But not $mod+Return or dmenu so I can't open any program or terminal.
After logging Sway I saw this: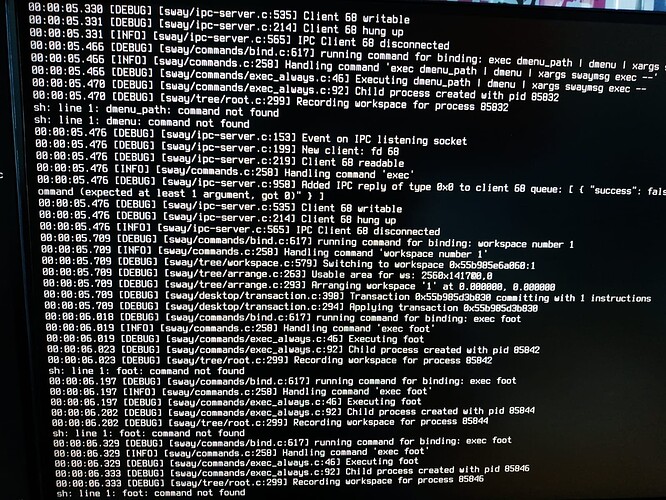 Sorry for not uploading a screenshot, I do not know how to screenshot the tty yet.
So here's what's happening: the Sway configuration works but no command is found.
sh: line 1: dmenu_path: command not found
sh: line 1: dmenu: command not found
sh: line 1: foot: command not found

Could it be a PATH problem? Did EndeavourOS it install with a broken configuration? Thank you!