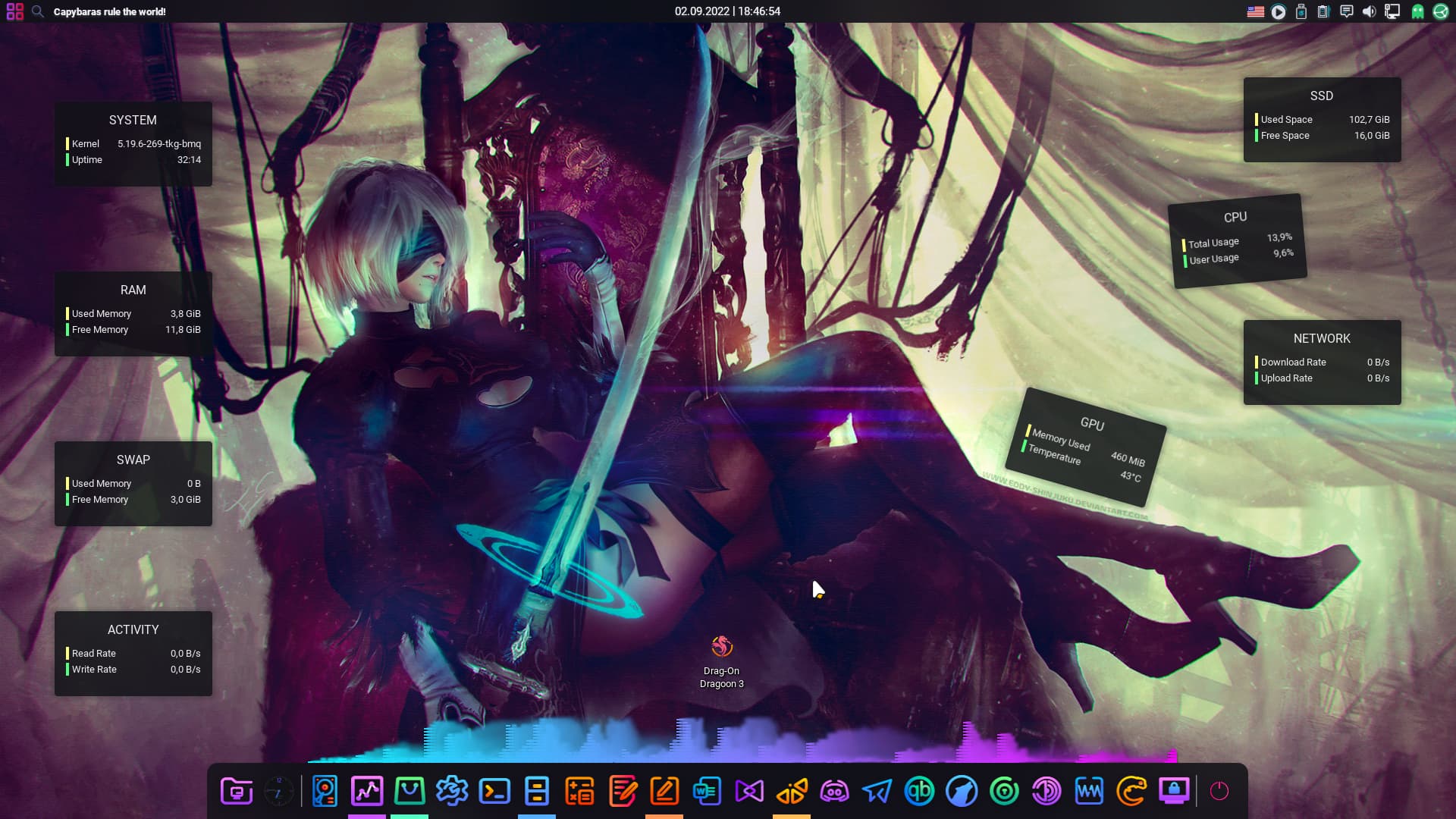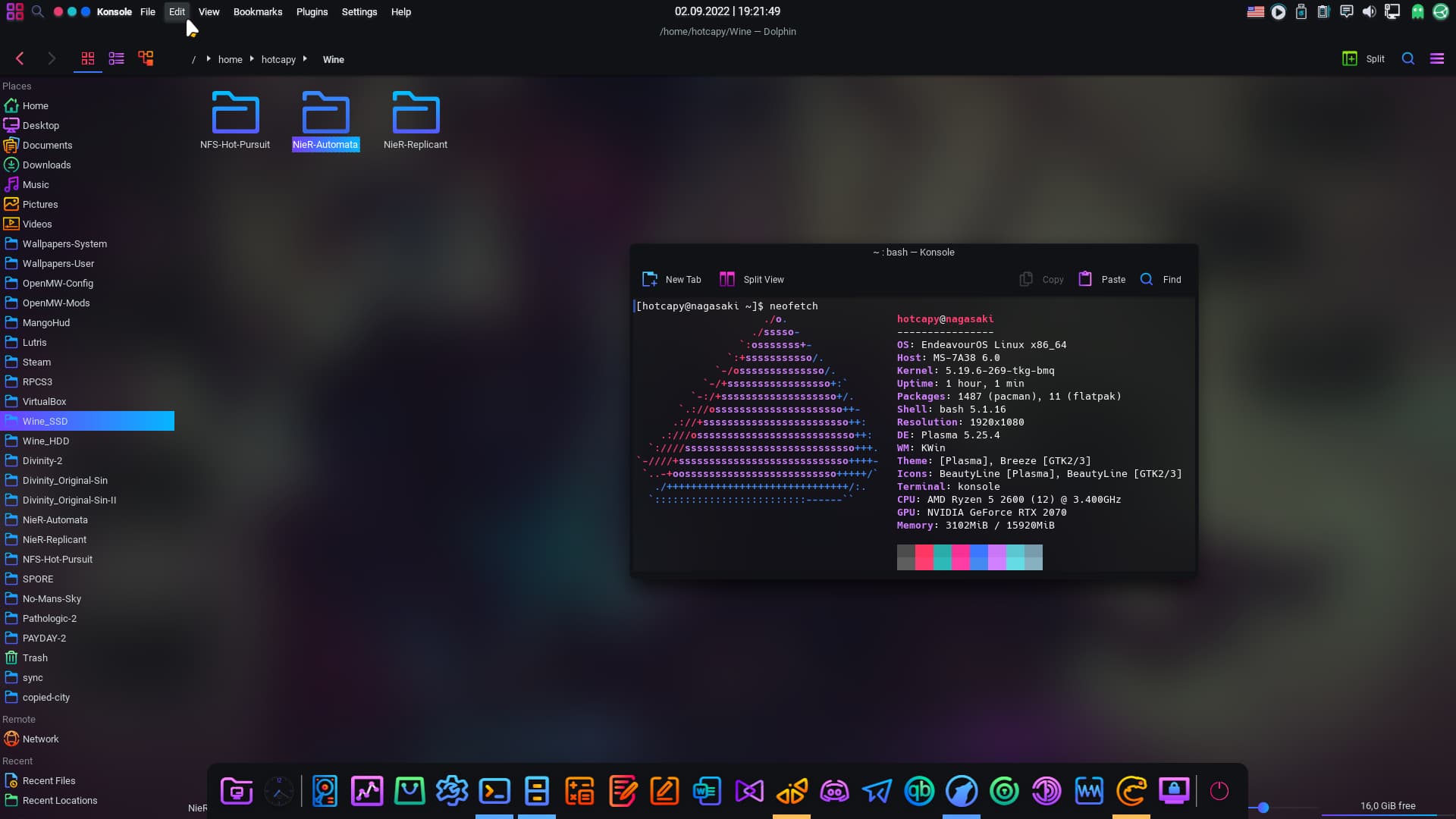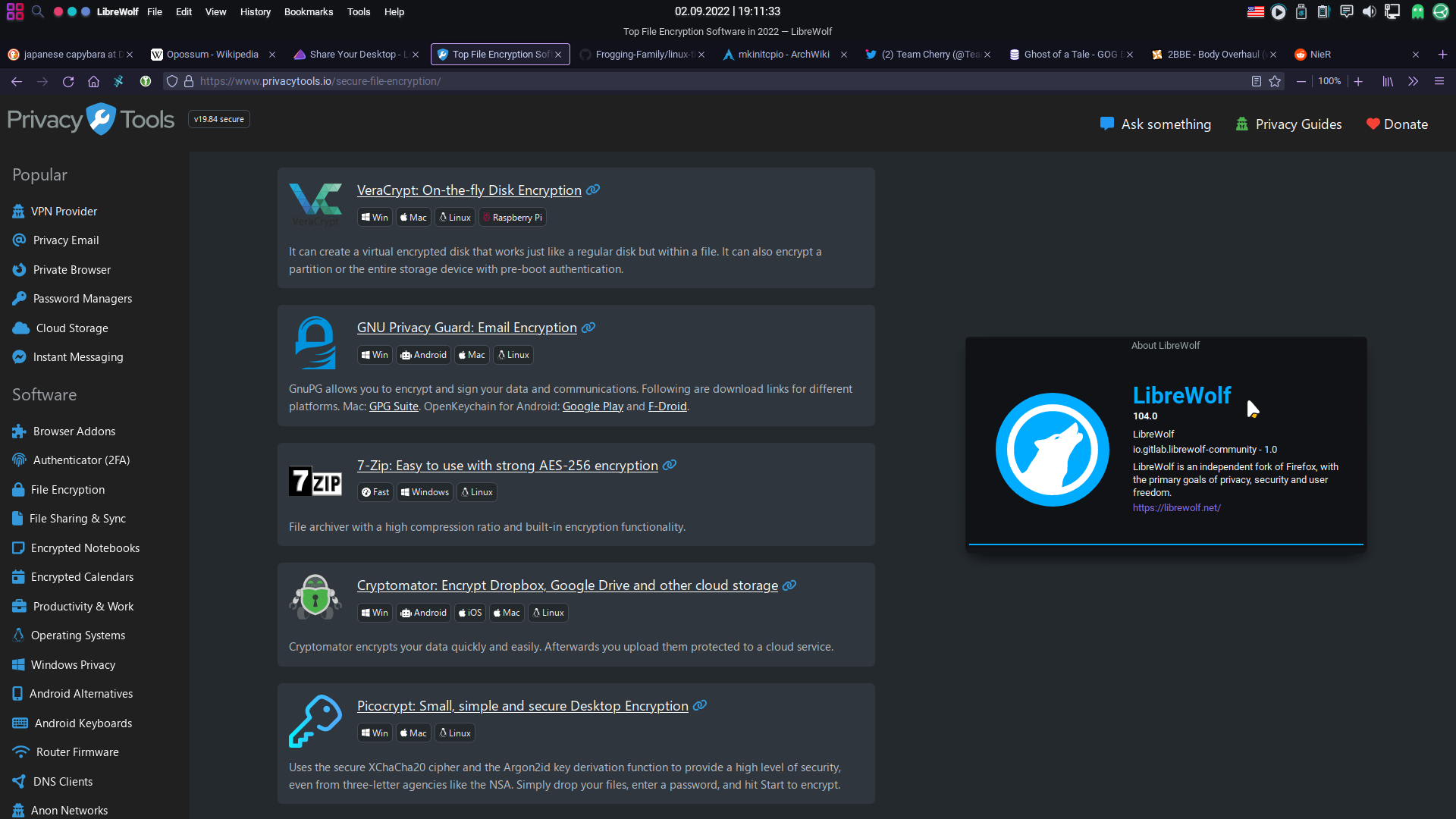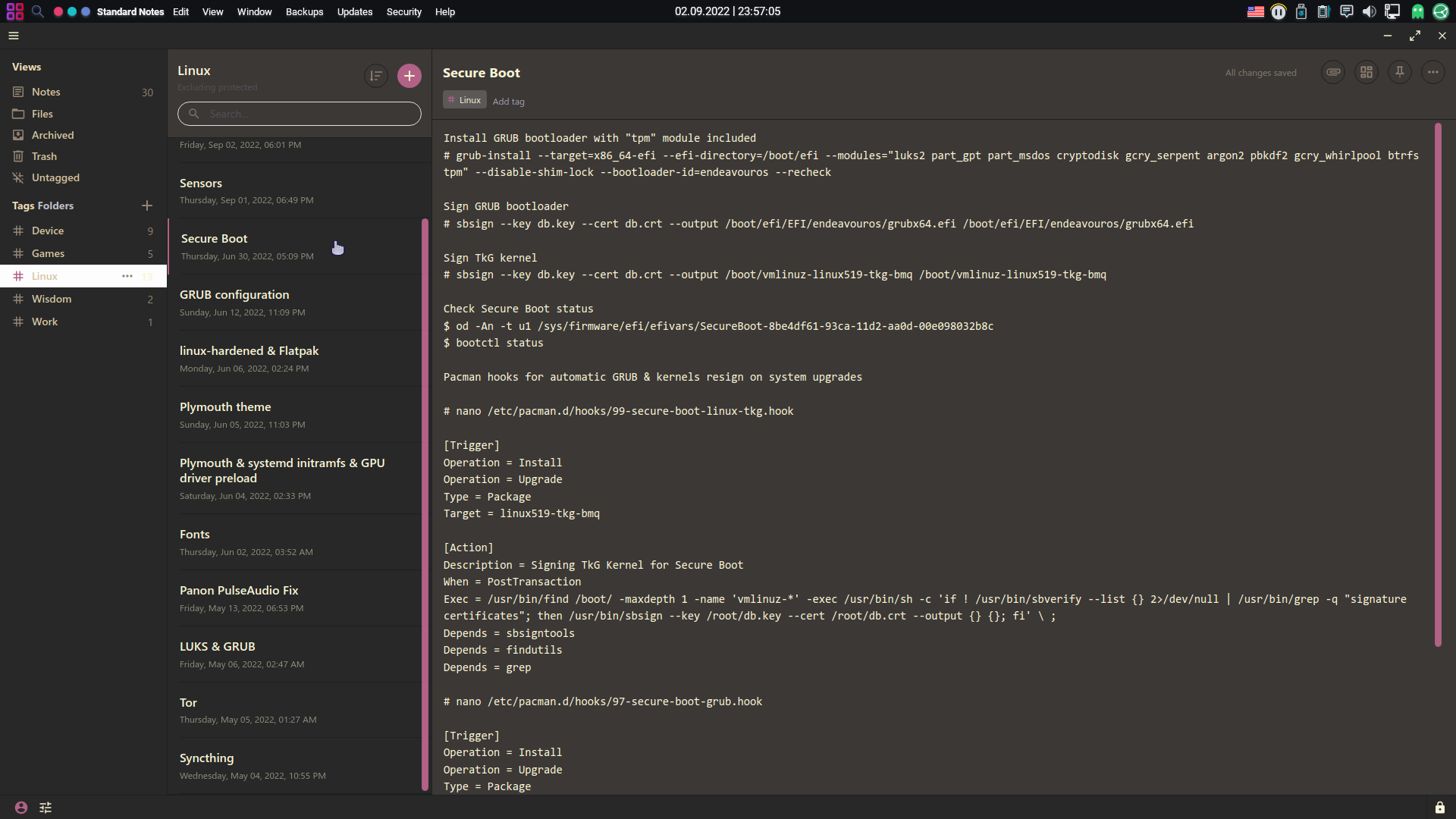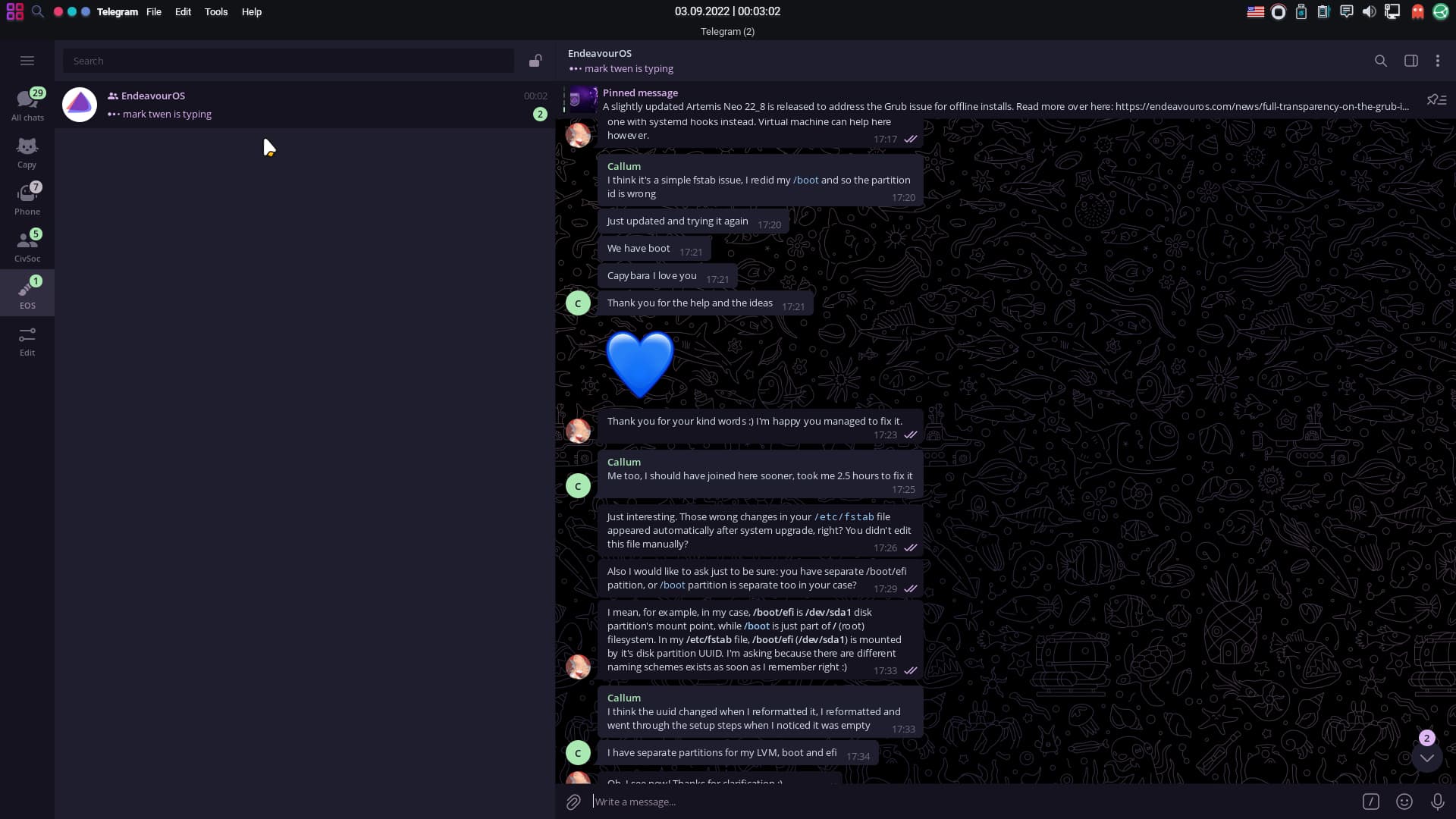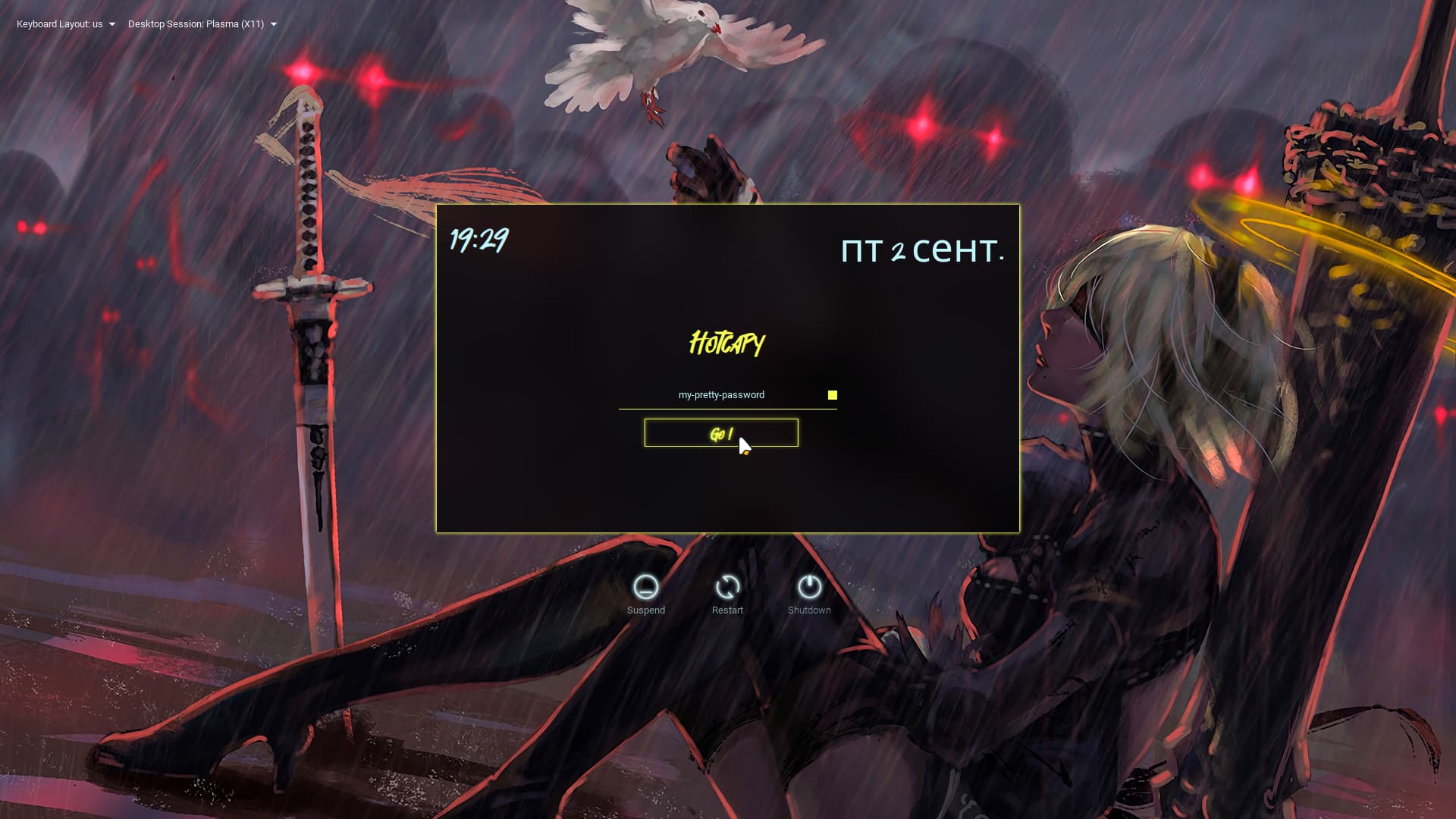 Desktop Environment: KDE
Window Manager: KWin
Session Manager: SDDM
Boot Loader: GRUB
Splash Screen: Plymouth
Screen Saver & Locker: XScreenSaver
Theme Engine: Kvantum
Dock: Latte
Audio Visualizer: Panon
Global Theme: Carl Look-and-Feel
Application Style: Carl Kvantum theme
Plasma Style: Pax-Plasma (system tray icons) & Carl Plasma Theme (everything else)
Colors: Carl Color-schemes
Window Decorations: Carl Aurorae theme
Icons: BeautyLine
Cursors: Oxygen Stone Orchid (snapcraft apps) & Future cursors (everything else)
Konsole Theme: Carl Konsole theme
Fonts: Roboto
GRUB Theme: CyberRe
Plymouth Theme: linux-penguin
Login Screen: Neon Town SDDM
Splash Screen: BeautifulTreeAnimation
XScreenSaver Theme: Intermomentary & Borderless Black
Plasma Applets: Window Title Applet | Window Buttons Applet | Window AppMenu Applet | Better inline clock | Latte Spacer | Latte Separator
Latte Layout: Edna Layout
Latte Indicators: Dash To Panel
Panon Shader: rbn42-32px-untitled2
KWin Script: Force Blur
KWin Effect: Wisps [Burn-My-Windows]
Wallpapers: Desktop | Login Screen
LibreWolf & Tor Browser Theme: Catppuccin-mocha-mauve
Standard Notes Theme: Gruvbox Muted Theme Purple
Telegram Theme: catppuccin | Background
Thanks:
eddy-shinjuku - for my sexy 2B wallpaper!
jomada - for creation of the best system dark theme ever!
sajjad606 - for drawing the most beautiful icon pack I've ever seen.
l4k1 - for very cool looking blue tray icons which I stole from his Plasma theme.
psifidotos - for good buttons, titles, menus and indicators in Latte.
rbn42 - for creation of Panon and for making mindblowing wind-like theme for it. please fix PulseAudio after reboot!!
schneegans - for bringing fantastic windows effects from GNOME.
creativity - for making only Plasma splash screen that makes you desire to watch it forever.
adhe - for extremely underrated but absolutely awesome neon-like login screen.
eren16 - for boot animation with Tux.
henrique42henk - for just great cyberpunk bootloader theme.
catppuccin & gruvbox - for making purple great again.
linuxscoop - for inspiration.
archwiki - for knowledge.
kde - for bright desktop and dock. please integrate XScreenSaver like LXQt did!!
eos - fo… oh, waiiit. no thanks yet. first!! stop blocking AirVPN servers IP addresses to allow me surf forum w/o switching different servers every 5 minutes like mad. yes, it is a request.