dear Friends
i am currently at the beginning of a installation.
#The live Stick of EndeavourOS is sticked - and the os is loaded - the next steps of installation are just ahedad
but wait: i got a popup-message - this one:
…selecting the driver for Realtek 8168 Ethernet Card - the question at the beginning of installation of Thinkpad E 14 …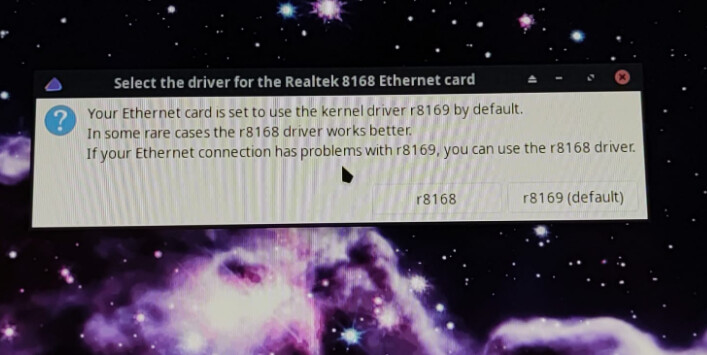 what should i do here!? What would you do.
BTW: after this step - that means after choosing one of the both options i will continue without WLAN - and add the configuration of the WLAN afterwards -. at the end of the installation - or what would you do here.
-look forward to hear from you