When using AMDGPU on my computer with my RX 580, everything is very heavily tinted green. This doesn't seem to just be an EndeavourOS issue either, as I've also had this happen on Void Linux, Fedora, Manjaro, and Linux Mint, and it's always started the moment AMDGPU kicks in. It even happens in the setups for any distro I've tried out. There doesn't seem to be anything else wrong – aside from the colour issues, everything displays just fine, and 3D works just fine (though all I really tried was Tux Racer, plus Frozen Bubble 2 though that game barely has any 3D).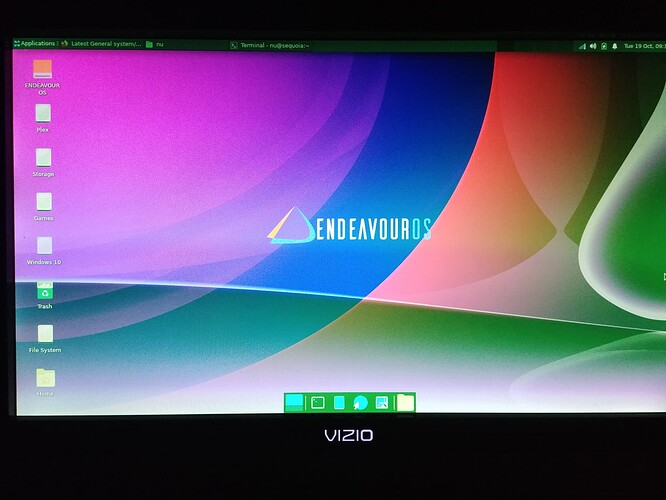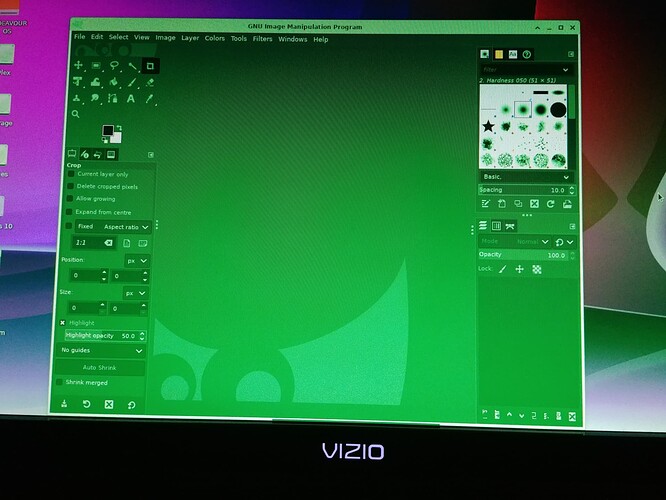 Here's my relevant system information:
System:    Kernel: 5.13.12-arch1-1 x86_64 bits: 64 compiler: gcc v: 11.1.0 Desktop: Xfce 4.16.0 
           tk: Gtk 3.24.29 wm: xfwm dm: LightDM Distro: EndeavourOS base: Arch Linux 
Machine:   Type: Desktop Mobo: Micro-Star model: B450-A PRO (MS-7B86) v: 2.0 serial: <filter> 
           UEFI: American Megatrends v: A.80 date: 07/09/2019 
CPU:       Info: 8-Core model: AMD Ryzen 7 2700 bits: 64 type: MT MCP arch: Zen+ rev: 2 cache: 
           L2: 4 MiB 
           flags: avx avx2 lm nx pae sse sse2 sse3 sse4_1 sse4_2 sse4a ssse3 svm bogomips: 102442 
           Speed: 1886 MHz min/max: 1550/3200 MHz boost: enabled Core speeds (MHz): 1: 1886 
           2: 2799 3: 1271 4: 1273 5: 1376 6: 1492 7: 2538 8: 1643 9: 1275 10: 1297 11: 1374 
           12: 1320 13: 2637 14: 1377 15: 2449 16: 2732 
Graphics:  Device-1: AMD Ellesmere [Radeon RX 470/480/570/570X/580/580X/590] 
           vendor: Sapphire Limited Nitro+ driver: amdgpu v: kernel bus-ID: 29:00.0 
           chip-ID: 1002:67df 
           Display: x11 server: X.org 1.20.13 compositor: xfwm4 driver: loaded: amdgpu,ati 
           unloaded: fbdev,modesetting,vesa resolution: <missing: xdpyinfo> 
           Message: Unable to show advanced data. Required tool glxinfo missing. 

I'm also using a VIZIO VX200E as my monitor, if that's at all helpful.
I'm frankly completely unsure how to go about fixing this, this isn't my first rodeo using Linux by far, but this is somewhat my first rodeo using Linux on anything that's not a laptop (ignoring past times I've installed Linux on this PC, seen this, done a bit of research and then decided to come back to this later). AMDGPU doesn't seem to be producing any errors on boot, and I can't really find anyone else who's had this problem.