I had this problem before, but with the new KDE updates, it might have broken something.
I have it set to switch off my monitors after 20 minutes of inactivity. If I watch a movie and fall asleep, when the movie is done, it will turn off my screens after 20 minutes of it ending. But since 2 weeks ago, this isn't happening.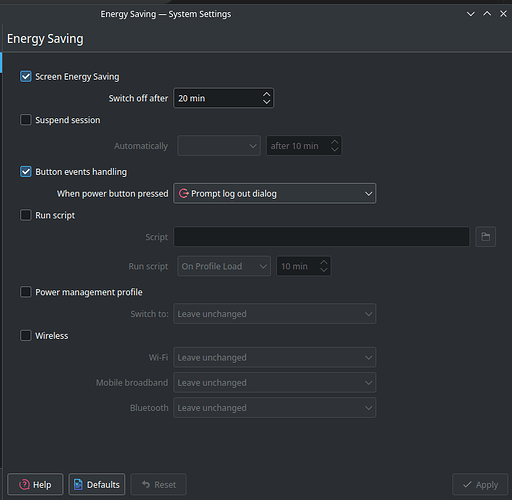 As seen here. Is there some other location which is overpowering this? I used to have "suspend session" selected, too. And had problems, but after I unchecked that, it worked OK.
Any of you know anything about this?