Today I tried to replicate the test using a noctua fan, the same stress command I used before (stress --cpu 4 --timeout 820 --verbose) and this is /boot/config.txt:
over_voltage=8
arm_freq=2250
gpu_freq=700
Temperatures didn't go over 54 Celsius, and were usually at 51/52. After the test, they quickly dropped down to below 40.
I did the test a second time and it was almost the same results: this time it reached 55, one more degree.
For ta third run I let it rest a bit more and it shows, temperatures were lower than during the first two runs.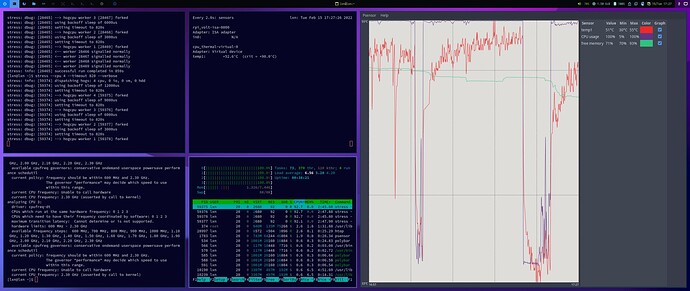 More importantly, I guess, is that I'm running from an SD card and this thing flies. Even while doing the test it's still quite responsive.