So here's something i can't understand either. On my Cinnamon dual boot Win 11 I reinstalled grub after the updated grub package and ran the grub update command. This is what it did to the path and this didn't happen exactly the same on the other 4? So it added folders for arch, Arch_Linux, endeavouros, Manjaro, and Microsoft. What the hell? On my other Lenovo it added even more stuff. Is it because of the way i installed grub? I installed it to the efi partition on all of my systems. They all work but this is just strange.
sudo grub-install /dev/sda1
Others are different device names obviously.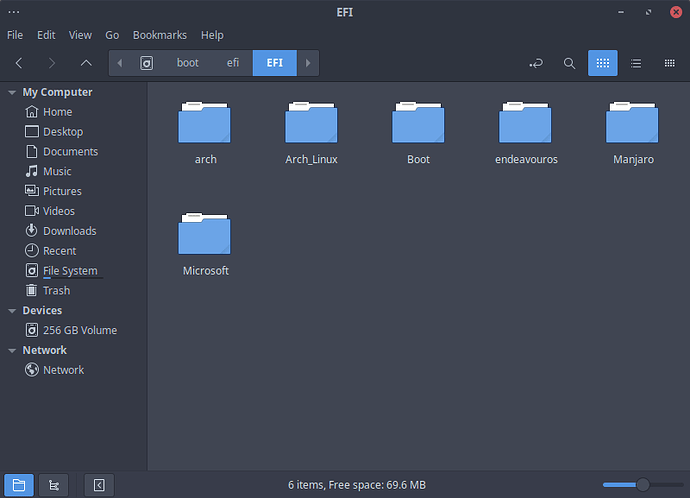 Edit: This is on the Lenovo and the one above is on my HP.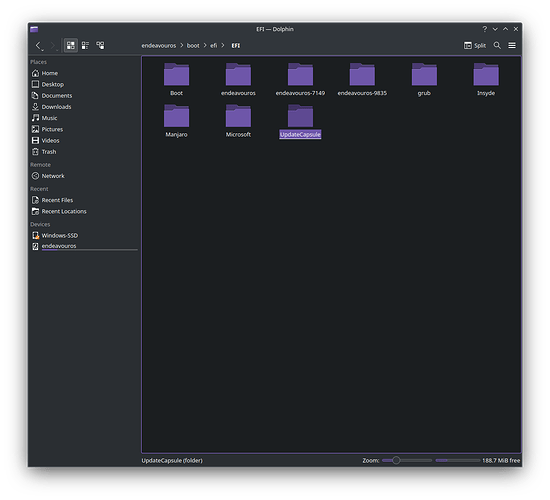 Edit: These two systems have Win 11 with a partition for eos and they are ext4.
On the two desktops that have separate drives it only added the endeavouros folder?