Currently there are four Telegram channels. English, Spanish, Dutch and Turkish. The link to the Turkish Telegram channel is not moderated and includes a picture of Rick Astley and nothing more.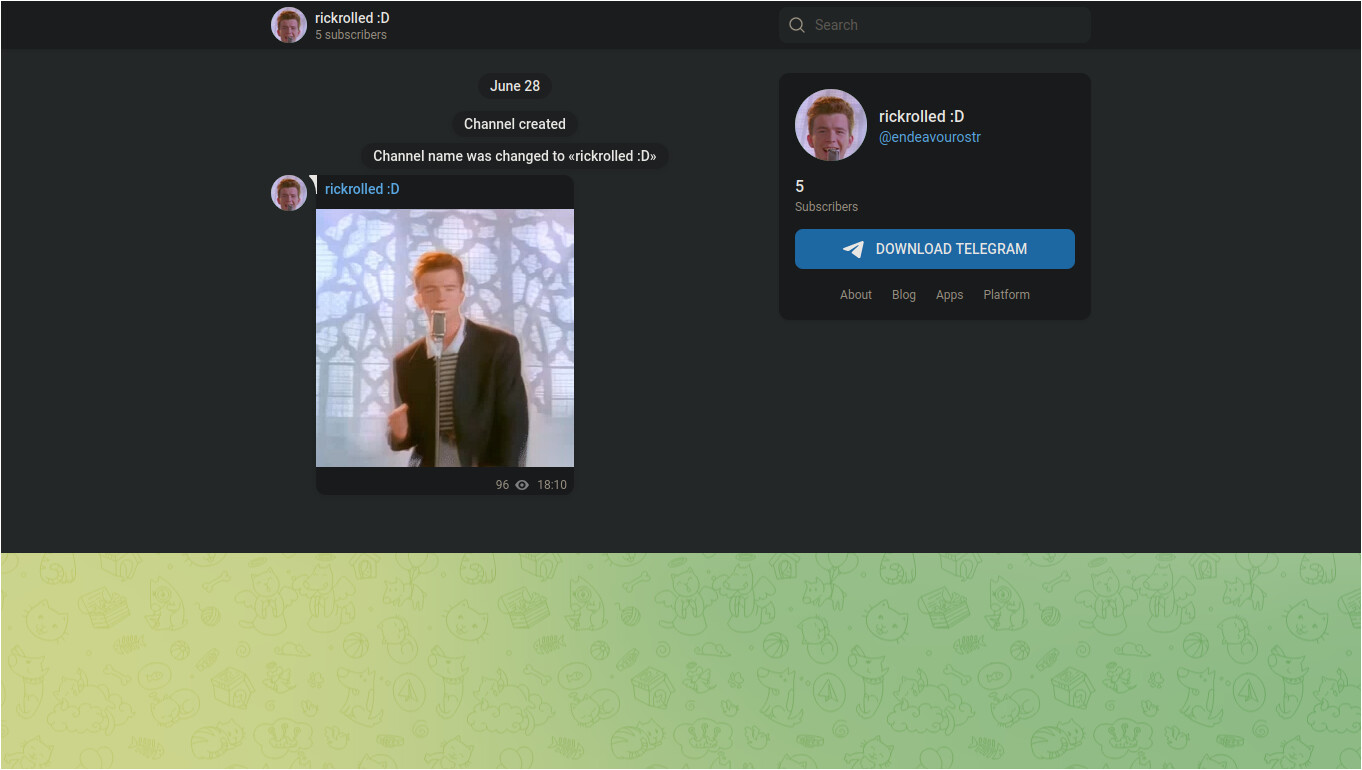 See https://t.me/endeavourostr
I advice to remove to link to the Turkish Channel since it is of no use. It is also unprofessional and gives of an bad image to Turkish users. Or the Channel would have to remove the "rick roll" to be able to be used as an actual communication platform.
The rick roll has been there for over a month now.