Hi folks, wow Arch linux is powerful but soft touching it and you if he doesn't want to be touched at certain points…

This is very mistery for me, how it possible some app running as ghost into kernel… I don't know!
I get qemu-full installed and later removed, qemu-full dependencies required qemu-chardev-baum
as well brltty too, but brltty get timeout on power off or restart system and I removed all to hope brltty not load anymore…
This isn't really true and now I see brltty on htop, and no binary files here!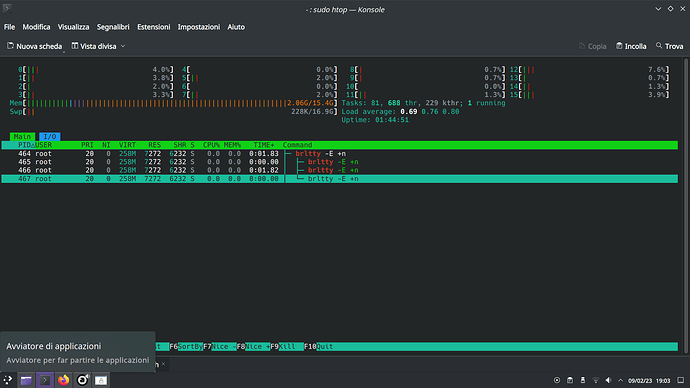 I read some about brltty and think is called from envirioment variable because htop show brltty -E but on my env nothing is found, also no systemd service is present (of course) and no brltty word is found in my /etc.
So what damn thing trigger brltty ghosting my system? This is a good question for newbie too…


You are welcome for any advice for seek and destroy this bug