I have made a Windows 11 guest VM. I am trying to install the guest iso on the VM.
When I mount it, I can open it in the file explorer. I don't know which one to install.
VBoxWindowsAdditions or 2. VBoxWindowsaAddition-amd64 ?
The host machine has AMD processor:
CPU:
Info: 8-core model: AMD Ryzen 7 4800U with Radeon Graphics bits: 64
type: MT MCP cache: L2: 4 MiB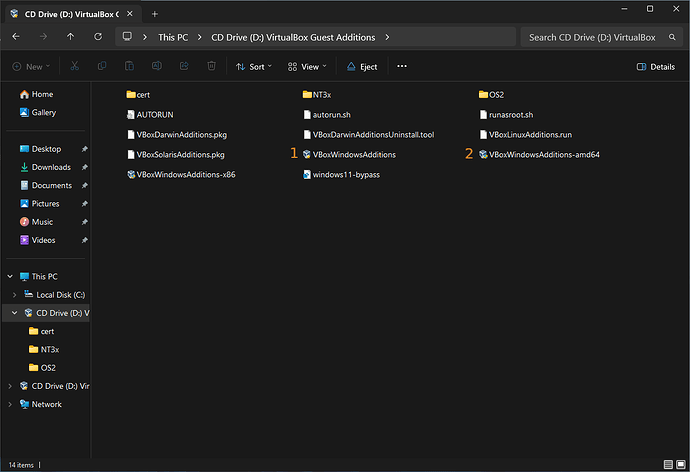 I am thankful for your advice!