Hey, I recently started over with a fresh EOS install to try out something new. I managed to have my root partition which runs on btrfs encrypted with LUKS, and I'm using Gnome DE and GDM.
I tried to set up plymouth, and what I read about it made me think that it should be able to also display a nicer looking prompt for the decryption passphrase, instead of just having to entering it into a plane console.
My mkinitcpio.conf:
HOOKS="base udev plymouth plymouth-encrypt autodetect modconf block keyboard keymap filesystems"

(I also messed around with the position of the plymouth-encrypt hook, without any obvious change…)
and my kernel parameters:
GRUB_CMDLINE_LINUX_DEFAULT="quiet cryptodevice=UUID=[...]:luks-[...] root=/dev/mapper/luks-[...] splash loglevel=3 rd.udev.log_priority=3 vt.global_cursor_default=0 nowatchdog]"

What I get is just the normal console-style cryptodisk passphrase prompt, after which the grub menu appears. Hitting enter, I get just a black screen with something like a … on it (photo), and then GDM takes over and I am prompted to enter my user password.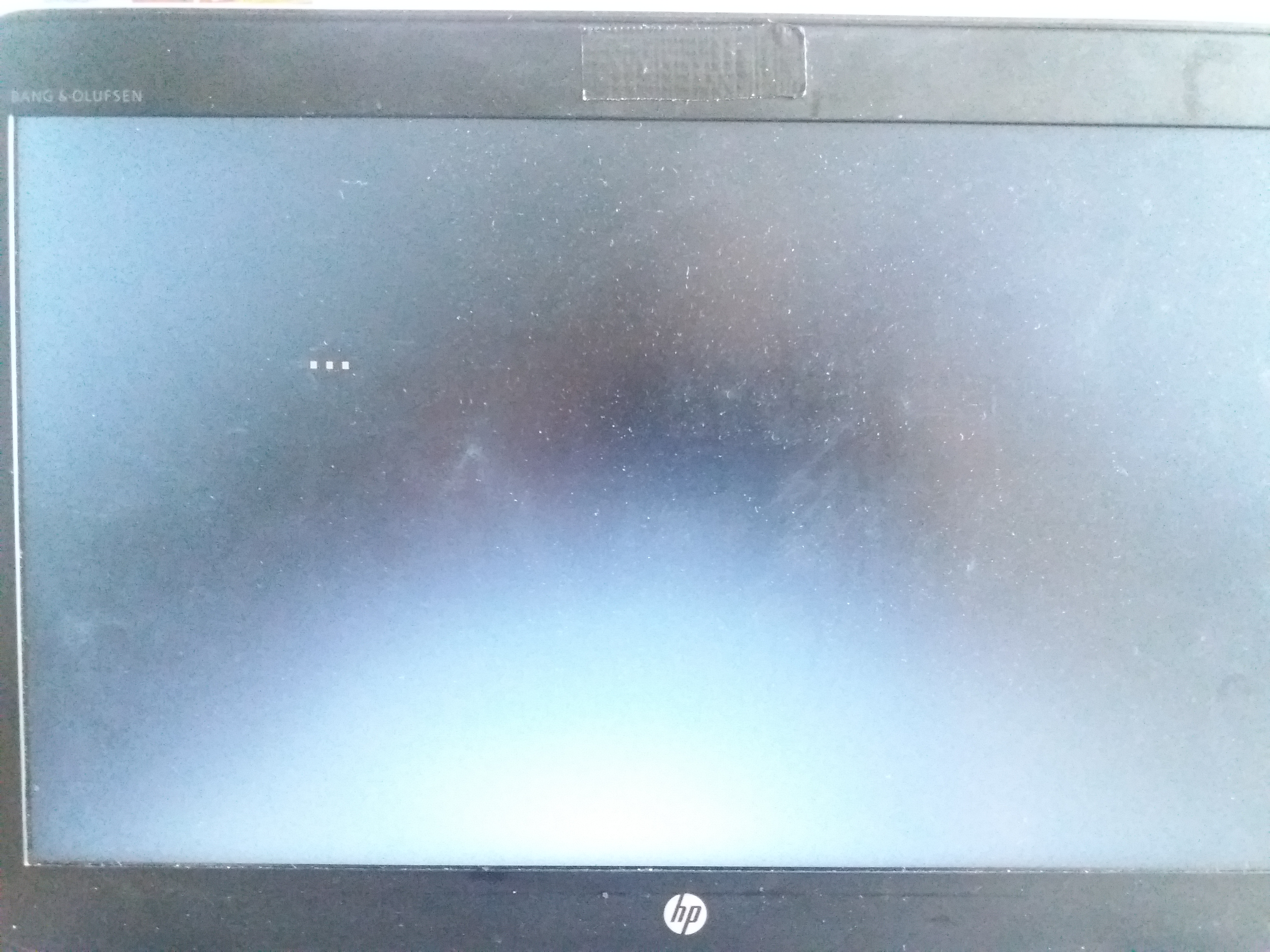 Interestingly, when shutting down, I get for a second or two the desired plymouth theme screen displayed before the screen blackens, so obviously it somehow works.
Maybe I should also mention that I installed the gdm-plymouth package from the aur.
Did anybody experience similar behaviour? Or has an idea what I can try?
Thank you
greetz, smokee