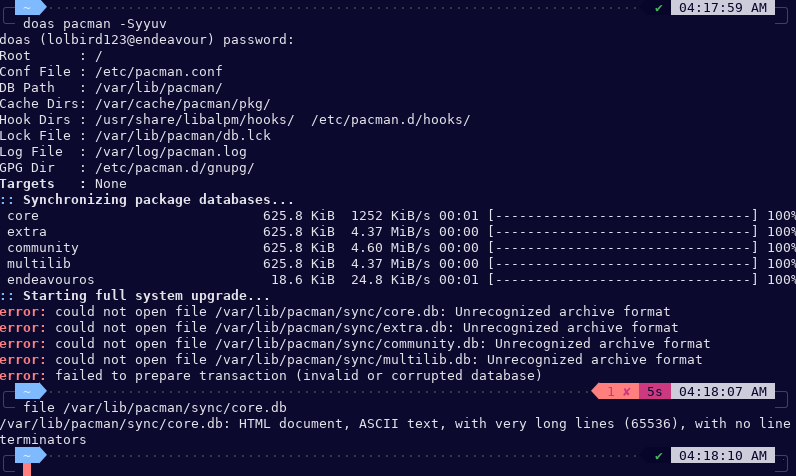 A little while ago, I was going to update my packages, and I did not make any pacman or yay configuration changes since the last time I did so, but I got these errors while attempting to perform updates.
Apparently the databases somehow got replaced with the front page for a email validation service known as "ZeroBounce", even though I have never made use of, or even known of the service until now.
I have tried removing the files, then performing an update, same result.
I have tried updating them from my endeavour flashed usb, same result.
I have tried disabling all pacman mirrors except for the first, and still the same result.
I have looked all over for anyone else having the same issue, and have found nothing regarding this issue. Any help would be greatly appreciated.