Hey Guys,
I wiped an Arch Distro (guess which one) off my Dell Latitude E6420 i7 8GiB RAM four days ago; still wondering why Arch is top of the pops. I decided to give Arch one last try before installing GhostBSD or other Unix system.
I made a live USB after downloading an iso image; even that was more complex as you cannot use a standard USB creator and have to do it via terminal. Well after all, I had to go on after getting thus far and after six attempts I got the syntax and paths correct.
sudo dd bs=4M if=/home/anglo/Documents/EndeavourOS_Atlantis-21_4.iso of=/dev/sdc conv=fsync oflag=direct status=progress <<
I tried to install Endeavour OS MATE desktop using the "online" facility five times – then tried Lxqt desktop twice; but all failed and stalled at 14% complete where install goes to retrieve packages.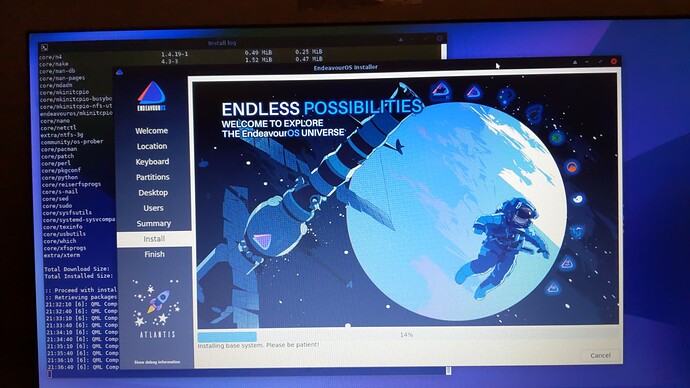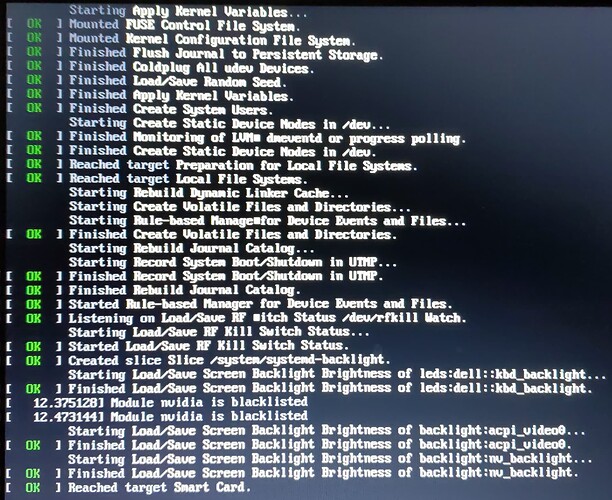 So at midnight I installed the standard "offline" version with encrypted drive and Xfce desktop. It loaded in five minutes then update took fifteen minutes.
It works just fine and is stable so far with minimal apps besides LibreOffice. As GIMP was missing I installed it via the terminal using pacman >$ sudo pacman -S gimp< you can watch as it assembles the package, figures out dependencies and installs latest version – cool.
The previous popular Arch distro would sometimes boot to a locked black screen and would at other times freeze with locked keyboard and mouse
Still have Trisquel OS as daily driver on my lovely old HP G60 laptop but I am forcing myself to use the Dell with other distro – Arch Endeavour.
Then I found the Discovery article: Does EndeavourOS frown upon GUI solutions for Pacman? I started to smile as I read on; is this a spoof? No! Then started to laugh as it continued by which time I was hooked. What an excellent reason for staying with Endeavour. Stability too, thus far. One happy 71 year old pensioner – thanks devs.
Oooooops – just froze for first time in LibreOffice Writer.
fingers crossed…!