I am using a tower computer with two monitors. The left monitor is NOT my primary monitor but the right monitor is my primary monitor.
For some reason even though I have added my right monitor to be the primary monitor/display, the files/folders all appear on the left monitor. This is how I have setted it up: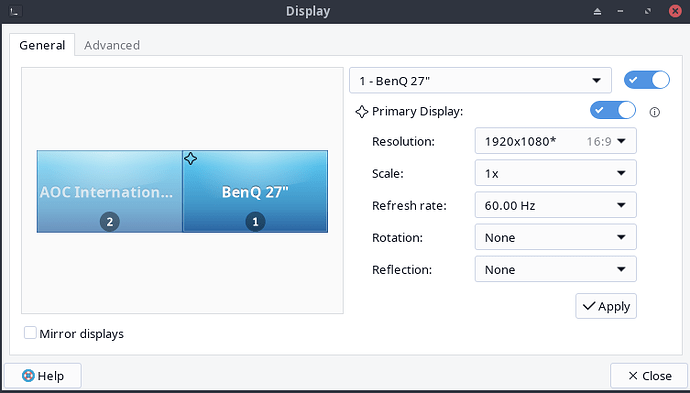 This is on any linux distro, not limited to endeavourOS.
Is there something I have to do to get the files/folders to appear on the right monitor? I mean I could technically drag the files/folders to the right monitor and it would work but any future files/folders I create will go on to the left monitor so that is why I ask this?