Greetings fellow humans, human Fellas.
This is the first time I am trying LUKS encryptiom and BTRFS install system.
I wanted to double check with the Linux gurus to see if what I am doing is what I should be doing.
So, I'll be doing this entirely via Calamaries(terminal scawy).
P.S. this is UEFI btw
First partition.
512MB FAT 32 as an EFI boot partition
Second partition
40GB BTRFS as the root partition
Thrid partition
Whatever is left on my hardrive EXT4 as my home partition.
No swap partition.
Select encrypt drive for the third partition and NOT the second partition.
Let calamaries do its thing and boom. New system ready to roll.
Would this be the right way to install EOS? Am I right to only encrypt the home partiton and leave Root alone?
This seemed to work on Pop!_OS but again, I'm trying thisnout for the first time so I have an irrational fear of messing this up.
P.S. On Popos, when installed the default auto installer with Encryption option, I get this whenever I boot.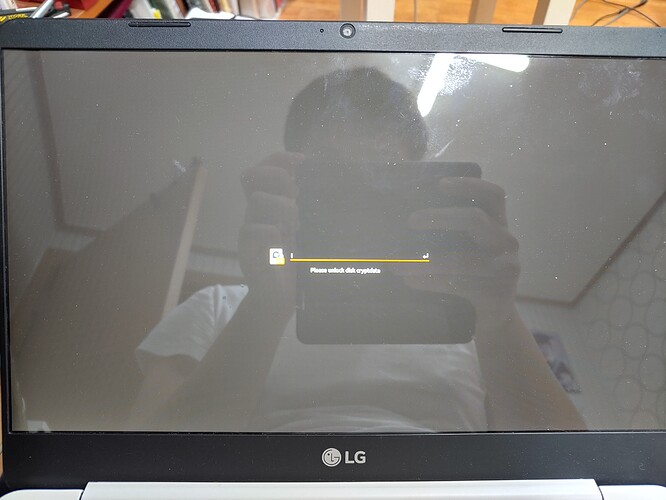 If I enter my encryption password I get this screen, then shortly after, I boot.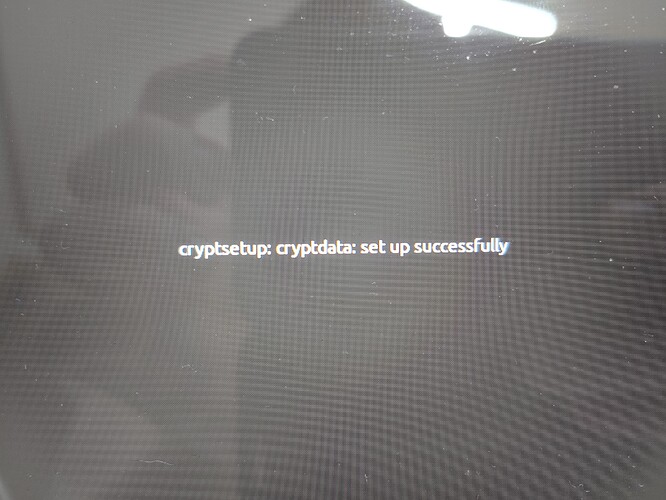 Is it possible to get a simple GUI like this in EOS? Last time I did Encryption was kn Manjaro, and the decryption imterface was not pretty.
Thanks to anyome who come to help.