Hi there…
Apologies if its a repeated question, i tried to find answer for my doubt… but i am not able to find it, also not sure if I am doing it correctly.
Is the graphics card driver installed in my machine ? Because a couple of times my desktop freezes and i did a force shutdown. Don't know if it is because of the graphic card or software issue.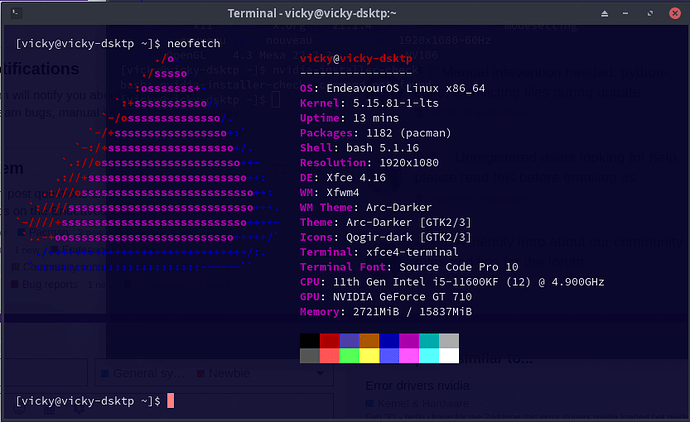 And below is the result for "inxi -G"
[vicky@vicky-dsktp ~]$ inxi -G
Graphics:
Device-1: NVIDIA GK208B [GeForce GT 710] driver: nouveau v: kernel
Display: x11 server: X.Org v: 21.1.4 driver: X: loaded: modesetting
dri: nouveau gpu: nouveau resolution: 1920x1080~60Hz
API: OpenGL v: 4.3 Mesa 22.2.3 renderer: NV106
Please let me know if its properly installed and how to find the root cause for the system freeze.
Thank you !