Hello everyone, I tried to install the latest EOS on my raspberry pi 4 - 4gb. I followed the guide to,
prepare the liveOS usb and boot it up at a x84 computer,
use the ARM installer to install base image to the microSD card (ext4)
insert into pi and boot it up
But at step 3, the rasp pi 4 stuck at boot loader stage and show the following screen,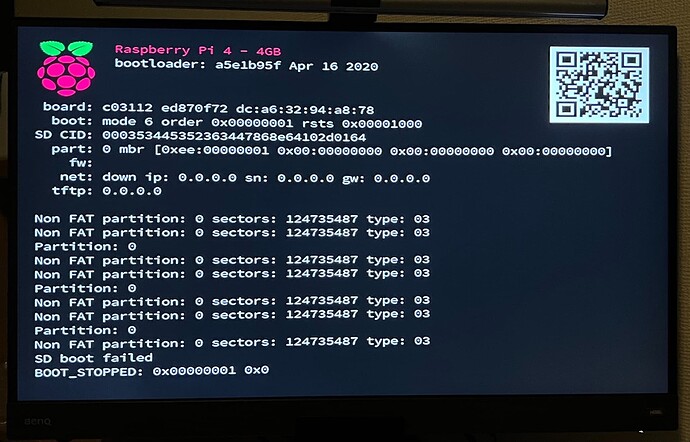 I am not sure the debug steps after this error screen. Perhaps I missed some obvious step, so any help is greatly appreciated! Thanks ahead!!