Hello,
I've tried to install the Canon printer MB2750.
Cups is installed and running, the firewall does not block ipp and ipp-client.
Cups-filter are installed.
The printer is recognized in the printer panel (KDE)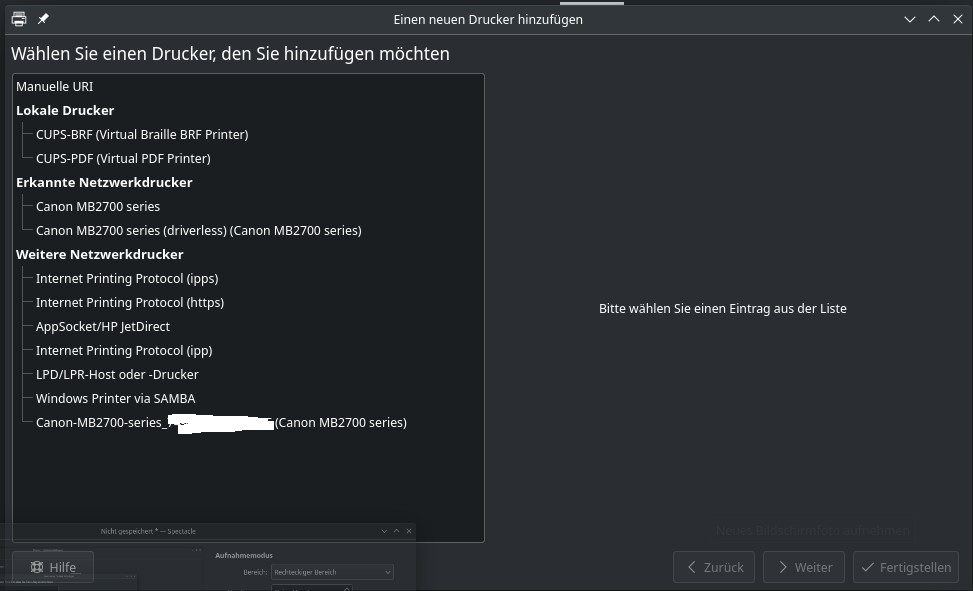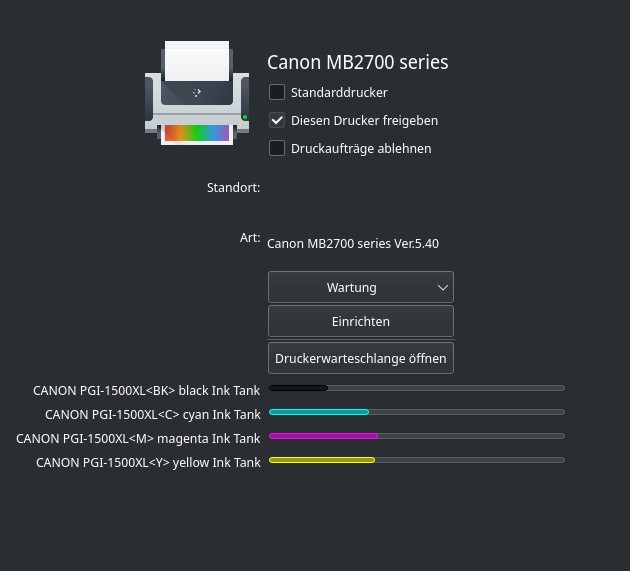 But if I want to print, the printer is always busy and the printer status is known.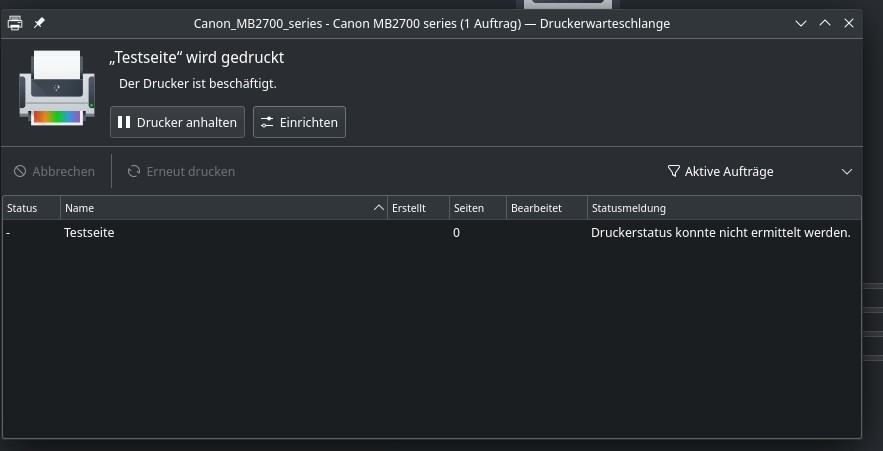 I tried several drivers without any success. The scanner can be accessed by the system (Skanlite or Skanpage).
Does anyone have an idea or hint where to look?
Marvin