Hello,
I just finished installing Cinnamon, added Papirus icon theme and also installed mint-themes and mint-y-icons from AUR, so all looks fabulous. As next step I installed deja-dup, but it absolutely ignores my theme settings - not only the Mint-Y window borders, but dark theme in general: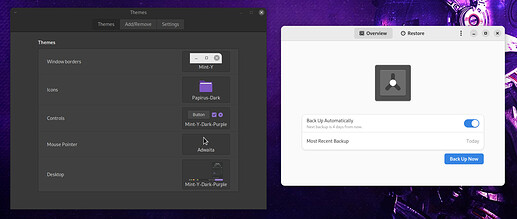 I understood that new Gnome applications are using libadwaita and can ignore system theme, but does anybody know if there is a workaround to force Cinnamon theme to Deja Dup?
Many thanks in advance!