Hello,
I have just started using Endeavour OS, and linux in general. One of my friends which has been using linux for the past 3 years now, and is now running Endeavour as well, helped me install the system and explained most of the thing to me. I have a decent i believe grasp of the basics, however i have some problem when using Neofetch.
I am trying to edit the config file in ~/.config/neofetch/config.conf, however i have some problem when trying to set the image. I already set
image_backend="chafa"
and
image_source="/home/(user)/zedlogo.jpg"
and for some reason neofetch keeps showing me the ascii art of the selected distro (Artix), i customized it because it seemed like a nice logo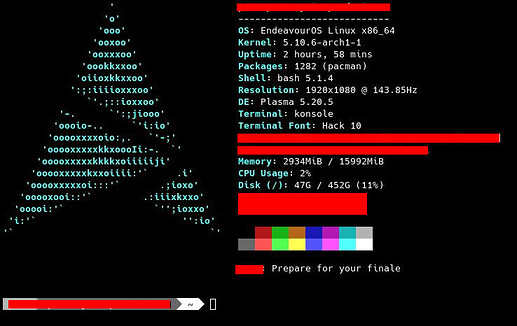 This is how neofetch looks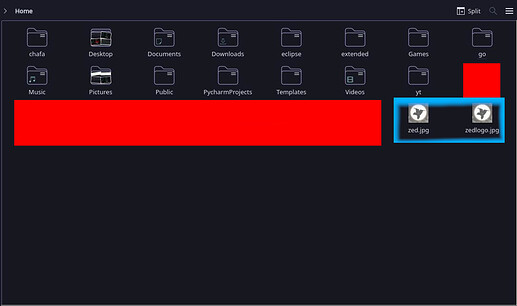 This is the directory where i keep my file /home/(user)/zedlogo.jpg. It is the directory in which the terminal is opening on default.
I've searched for a day now, and still haven't found the answer. Please help!