So for some reason, my local area network adapters/onboard cards are in a disabled state. I think this must have happened after an update but which one I don't remember? Only WiFi is working which is fine by me but I do use my fiber line when I need to upload heavy-duty files. Below screenshot shows how it looks.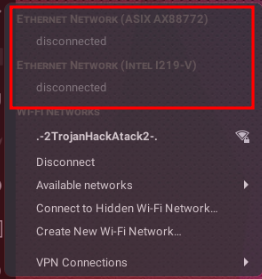 Here is my inxi -Faxc0z.
I already did the r8168 workaround as well but still nothing.
I used this command sudo ip link set dev enp0s31f6 down to turn off the LAN. But I don't think it's the issue.