I have several basic minor stuff on Enos and firefox photo upload window need help.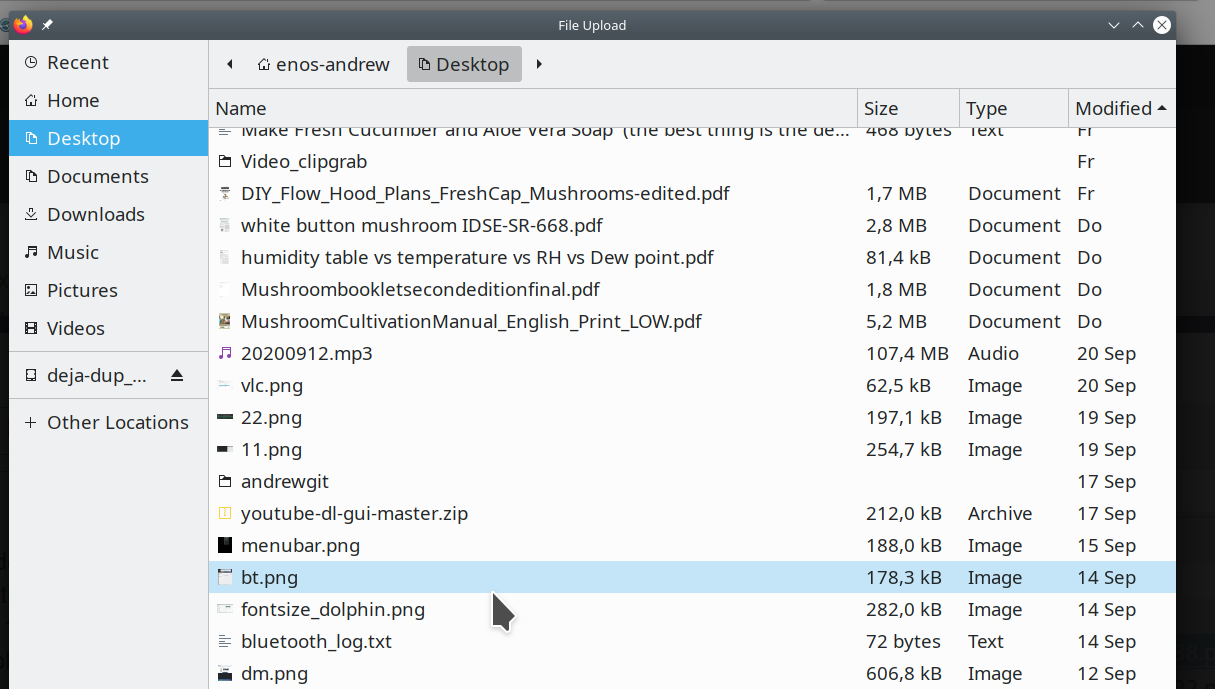 Question 1: (file select preview option)
Pls note that when i upload a photo from /Desktop or other folder, there is not right side preview window, hence i can't locate which screenshot is the one i am trying to upload to forum . The icons on the left side of the file name is so tiny.
Where is the setting located ? i know in dolphin there are sliding bar to make icon big and small with ease, but here (upload file in browser), i don't know.
So, Question1a:
Is there way to activate a preview on the right side so that i can browse thru which is the screenshots i want.
Question1b:
Or is there way to make left side icon to be bigger ?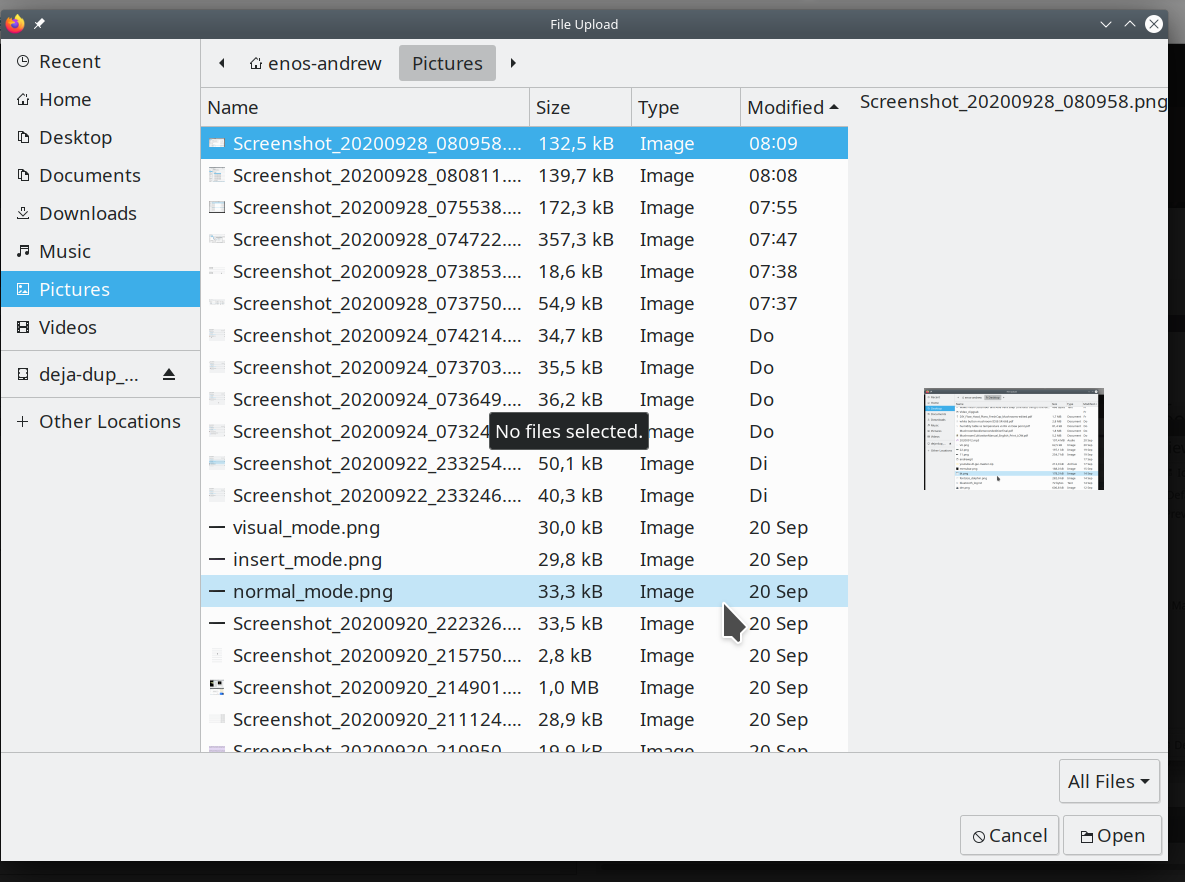 This screenshot is the samething, but on /Pictures folder.
When i am selecting a photo from /Pictures, there is a PREVIEW window on the right side as i am browsing throught screenshots.
Question2a:
How come there is preview here, yet when i browse /Desktop folder, there is not preview window ? is there command or setting to turn on / off preview feature ?
Question 2b:
Is there way to zoom the preview so it is bigger or smaller ? (just want to know for a better using experience; incase some photo needed to be zoom in order to see the difference.
Question 3:
Dolphin photos browsing in "Detail mode". Is there way to preview photos ?