After installing EOS on a second machine (without problems) I wanted to open a network share on a Synology NAS (is a NFS share) I get this error message instead of beeing asked to enter the user and password.


If I search pacman (pacman -Ss gvfs) i see that gvfs-nfs is installed. Is there something else that should be installed?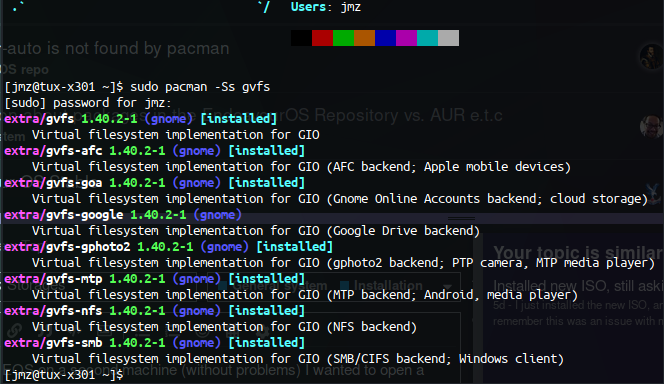 On another machine (Debian Buster Xfce) I can open the share without troubles.
Any suggestion will be much appreciated.