Hi,
since a few days I have a weird problem with language settings in gnome and I do not know how to fix it or even how I got there.
All my user settings are in german. The whole gnome interface is in german. All extensions are displaying german text. The gnome-control-center is in german.
But when I do a right click on the desktop the popup menu is in english: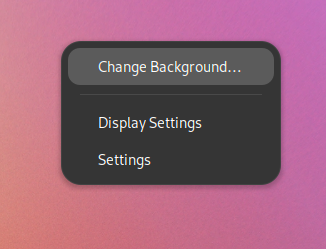 That is totally weird. I double checked with the guest user who is setup in german as well. And guest user has this popup menu all in german. I remember that this was in german with my users account as well. But not any more.
Any idea how to fix that?