I use Apple earbuds (which have a mic on them) with the analog port, but the mic stopped working once I switched from Windows to Linux. (By the way, I use EndeavourOS Xfce.) I've tried getting my mic to work but only the output audio works. I tried editing Pulseaudio files and then deleted Pulseaudio after it stopped working. Since the sound still worked after I deleted Pulseaudio, I knew that it had to be an issue with ALSA.
I've also tried playing around with which analog port I would plug my earbuds in. The front of my desktop has a headphone port (though the mic also used to work through this port); the back has 3 ports: a mic port, a line out port, and a line in port.
Sound works through the headphone and line out ports but no mic is detected from either of those ports. The mic works in the mic port and the line in port (though somehow the mic is now in the earbuds, not the mic part attached to the wires) but no headphones (for audio output) are detected.
I have a feeling the computer now has a problem with both a headphone and a mic connecting through one port.
I hope that explanation made sense though I'm fine with explaining it again if it doesn't make sense.
I'm just going to give all the info I have.
What I see in Pulseaudio (all of these pictures are with my front headphone jack plugged in):
Configuration is Analog Stereo Duplex: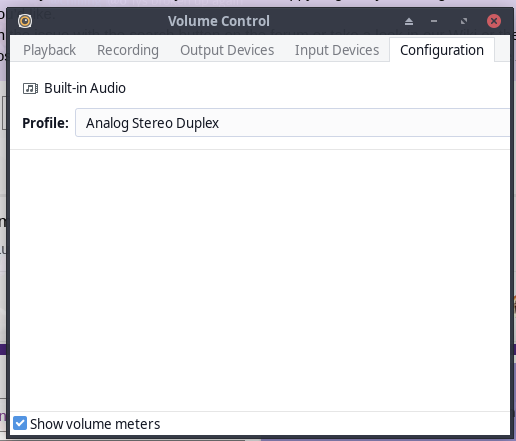 the top one is the audio from my monitor (which works perfectly) and the bottom one is a mic that I apparently have in my desktop: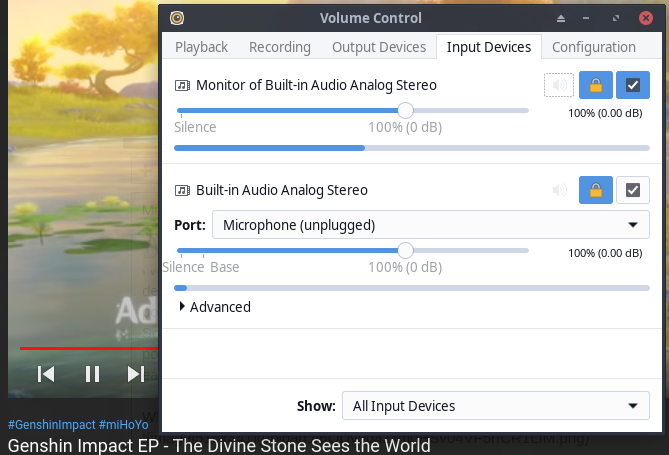 this one also shows the audio from my monitor: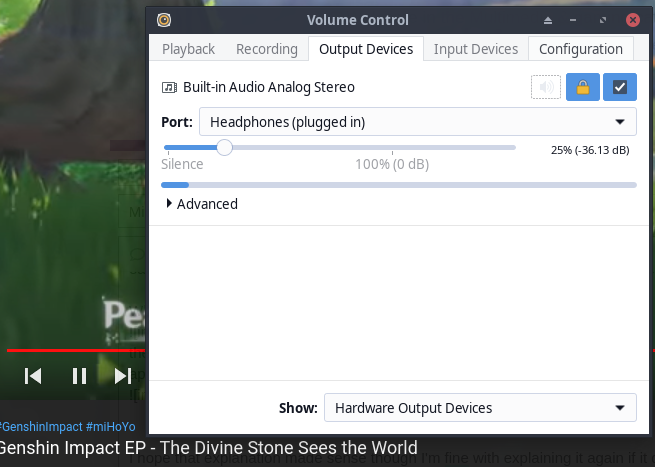 there's nothing in Recording
this one also only shows the audio from my monitor: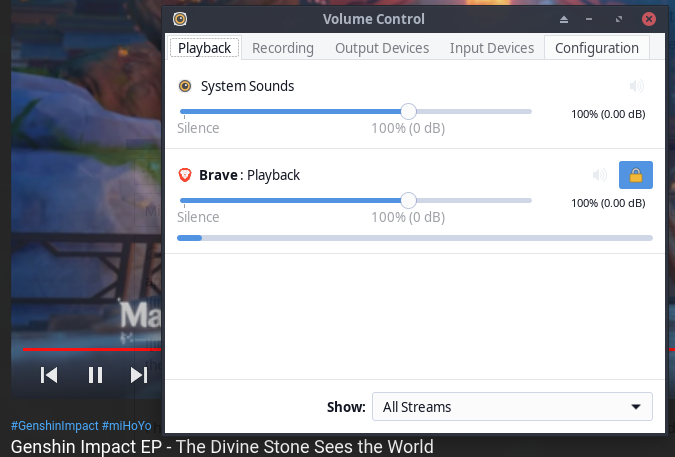 I'll add more images in another post since new users can only have 5 attachments on one post.