Hi i have tried all it will not print any help please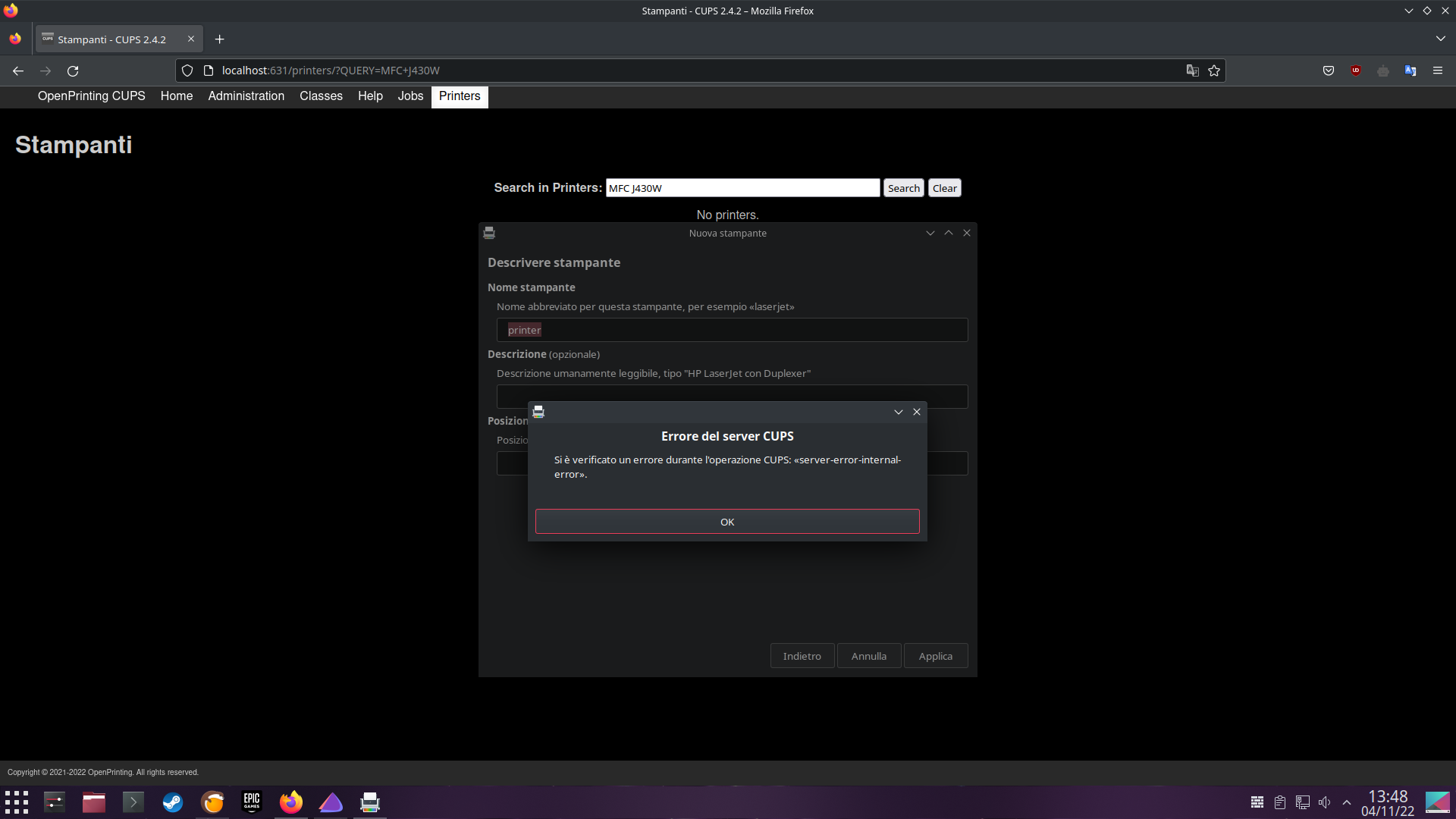 Welcome to the EndeavourOS forum. I hope you enjoy your time here.
Are cups and cups-pdf installed and cups enabled?
Have you installed the following packages from the AUR?
https://aur.archlinux.org/packages?O=0&K=brother-mfc-j430w
yay brother-mfc-j430w
yay brother-mfc-j430w-lpr
and possibly
yay brother-mfc-j430w-cups
And if this is a networked printer, to install the scanner driver
yay brscan4
Pudge
Next, if this is a networked printer, make sure it has a Static IP address.
Then in a browser, start localhost:631 as in the OP.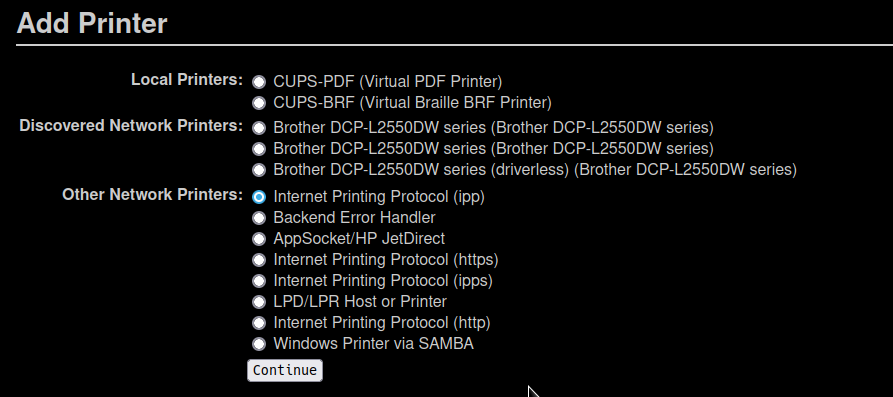 Select Internet Printing Protocol (ipp)

enter your static IP address of the printer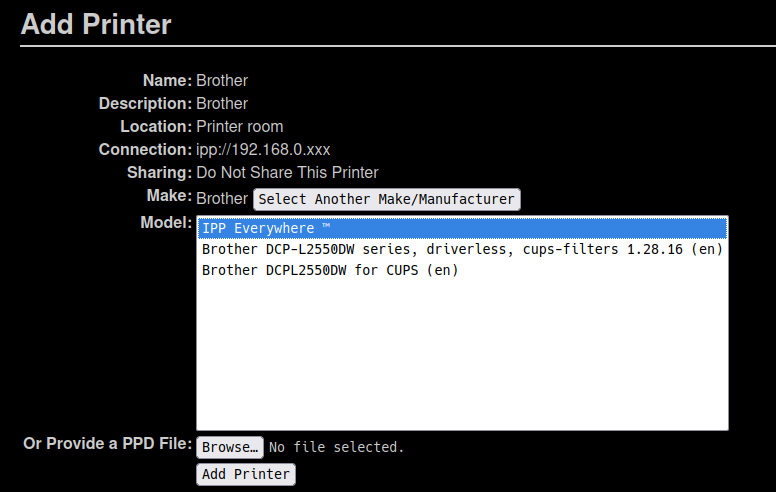 select IPP Everywhere
If this is a networked printer and you want to enable the scanner:
sudo brsaneconfig4 -a name='brother' model='DCP-J4120DW' ip=192.168.1.8
change printer info and IP as necessary
reboot
Install simple-scan or other scanner app.
Pudge
Using the following package.
yay brother-mfc-j430w

It says in the comments. To print from my system, I had to add the printer in CUPS as a 'LPD/LPR Host or Printer', and my connection is 'lpd://PRINTER_IP/BINARY_P1' substituting my printer's ip address for PRINTER_IP.