I've been running it since yesterday, all looks to be working as normal.
Which is normal for MATE, unlike some other DEs I could mention…
Thank for share

. I pass on mate

I like mate if I can drink it

This makes me want to try Mate again.
It seems it always works well - but for me it evokes a strange desire to have 'googly eyes' following the mouse around from the top panel…
Such as ? C… ? G… ? P… ?
Must be referring to G.
As much as I love the 90s I just can't use MATE for more than an hour or two. If you need something that just works though it's definitely got to be top one or two DEs for stability
Mate & Xfce as far as the top 2 for stability? Although Plasma has been very good thus far.
Xfce Cinnamon Plasma and Mate all good in my books.
I've never used MATE really. For me, the most stable thing I've used has been Cinnamon.
If you are talking only about aesthetics, sure, default MATE is butt ugly, but with a nice dark theme, it can look pretty sexy.
A quick DDG search turned up pictures like these: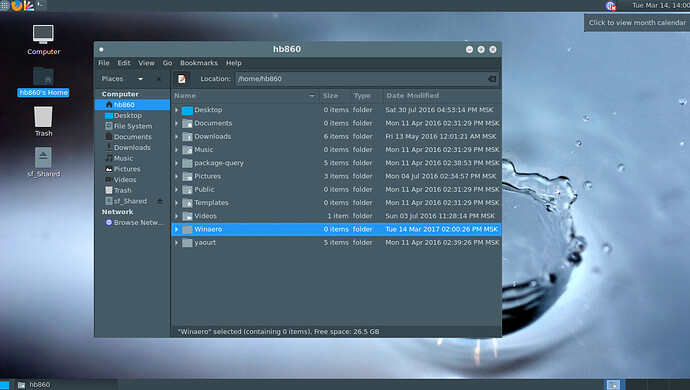 most default /stock are in your word " butt ugly "
Except Plasma, default/stock Plasma is gorgeous, even though I prefer a dark theme.
you never fail

for smile

Don't forget Plank Dock
It needs more

Interesting. So that's what a dark theme would look like back in the 90s.
@FredBezies & @jonathon do you both use Mate as a daily driver? Is it still the "lightest" DE? I like Plasma, but I'm wanting to try something different Cinnamon, Mate.