I am playing around, thinking about reinstalling because I seem to get weird performance issues for very short time on every boot.
So I fired up EOS in a VM, and I am trying to get keyboard shortcut for Console to stick.
I am using Alt + Ctrl + t as a shortcut.
I have tried to change to command as such
console
Console
Gnome-Console
gnome-console
Gnome-console
(The middle line in photo)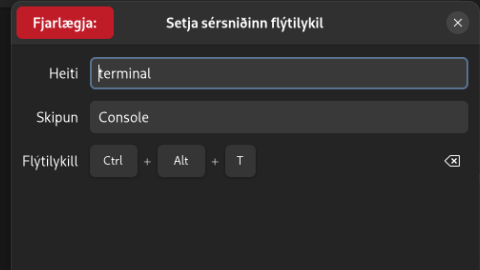 I have also tried to change the name (which should not matter).
Is there anything I am missing?
I am not sure why this is not working on the VM. My actual system has the same shortcut and works beautifully (even if it is the old Gnome-Terminal).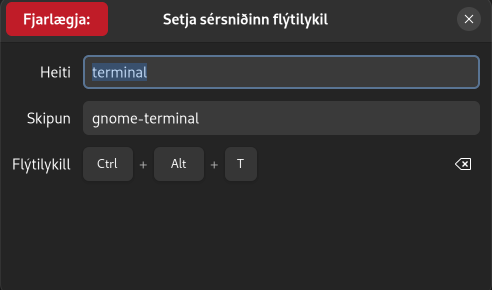 I use this shortcut a lot, and if it will not work on the new install, it is kind of a deal breaker for me.