Hi!
So, I've got a macbook from my new employer and even though I was a bit disappointed it's not M1 or M2 I was happy that it's an Intel model so I can dual boot. Little did I know that macs are not that easy as other computers
So I've found a few manuals and ended up trying installing the specific distro from
Normal distro doesn't have macbook keyboard touchpad and wifi adapter support which is a bit complicated while I only have one usb-usb c adapter at the moment.
On the above mentioned repository you have two options:
create iso by running the commands
use premade iso from releases section.
When I follow the first route I can only get to this step: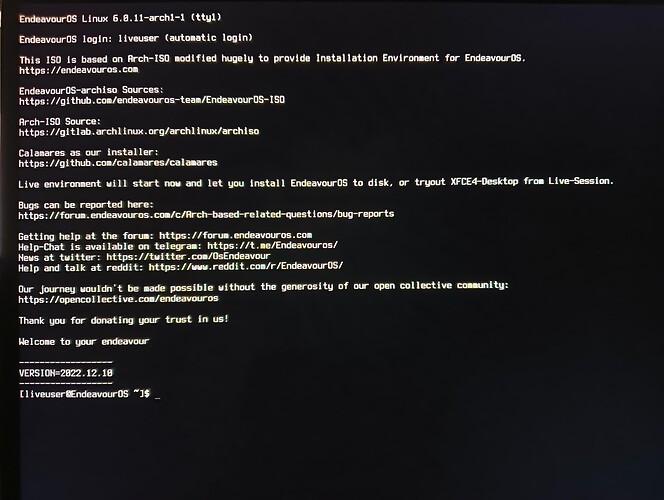 And nothing else happens, live environment doesn't boot.
If I follow the second route I'm able to boot into live environment but the installation doesn't work as if I choose online installation I get different errors with pacman and pacstrap (?) even though I update mirrorlist, linuxkeychain and all packages (I've read about it in some EndeavourOS hot fix page).
During the offline installation I get errors as well.
Am I missing something? As I am able to boot into live environment I'm pretty sure everything is ok with disabling boot security.