I'm using systemd-boot and have both Current and LTS kernels installed. On the update both kernels updated and I got this warning message on reboot. Looking at my /EFI partition, I see this…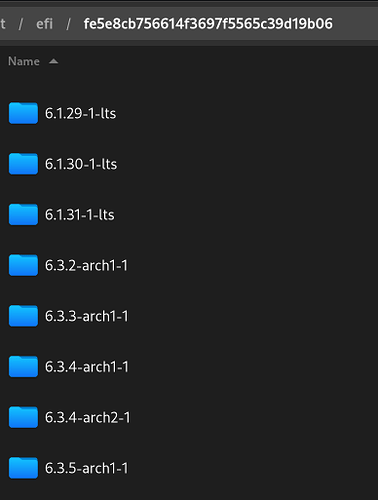 It appears I've got some old kernel images lying around. I think there's supposed to be a hook that's supposed to manage that. I think it's in /usr/lib/kernel/install.d/ ? Possibly 91-sbctl.install ?
Tried reinstalling the latest kernel, not seeing any error messages / warnings that I might have missed last time. So, two questions?
Can I just manually delete the old kernels to recover space?
Am I correct to assume this should be happening automtically?