Cannot resize any window opened by Krita from the Krita menus. All windows are opened at the size of the original Krita window and cannot be resized. This is a real pita when you want to see the picture underneath the screen overlay.
Krita version 5.0.2-1
KDE Plasma Version: 5.23.5
KDE Frameworks Version: 5.89.0
Qt Version: 5.15.2
Kernel Version: 5.15.13-arch1-1 (64-bit)
Graphics Platform: X11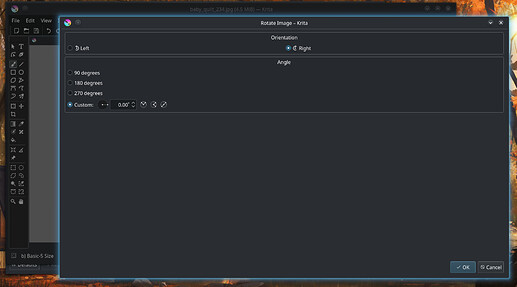 I only use Krita for simple photo and picture stuff (cropping, adding text, color and level adjustment, etc.) so if there is no easy fix I'll probably just go back to Gimp or look for an easy to use replacement.