I am using kde wayland, not sure from when, it does not allow me to change the refresh rate any more, now it is set to be 120hz, it used to allow me to choose between 30, 60, 120. Any idea why and how to fix if it is an error?
System info:
Up to date EndeavourOS
Hardware:
CPU: AMD Ryzen 9 6900HS with Radeon Graphics (16)
GPU: AMD ATI Radeon 680M
GPU: AMD ATI Radeon RX 6800S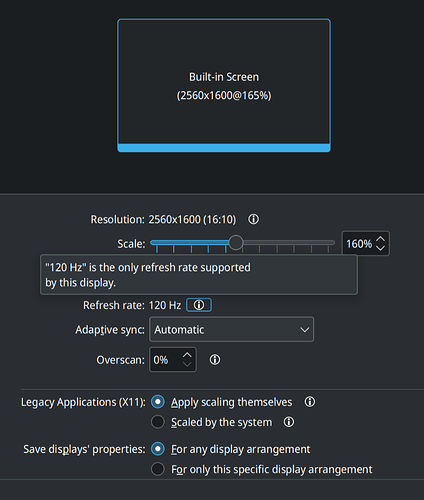 EDIT: changed back to Xorg just now to test, it also doesn't allow changing the refresh rate.