Hi,
I am using ProtonVPN. GUi app where I set all needed things.
But when my laptop goes to sleep, or in idle for more than 30 min, when I wake up laptop, it says that is connected to my wifi (green color), but actually it is not as it thinks that is connected to vpn(yellow color).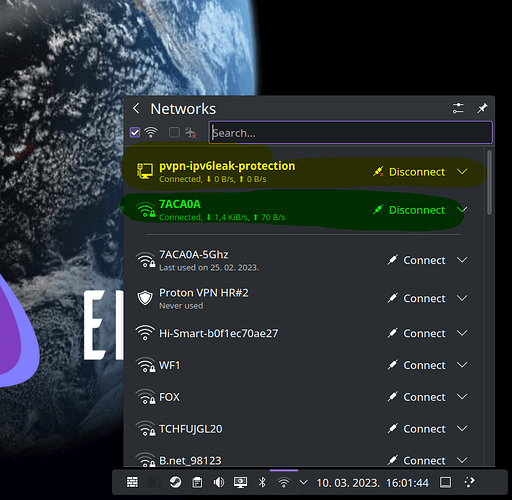 To solve that, i need to disconnect VPN connection.
Is there any faster workaround , to have vpn all the time on ?
Thanks