Hello.
Tried to make a git based ISO today. Everything goes well until efiboot step. I got this error message:
mount: work/efiboot: mount failed: Operation not permitted
Here is a screenshot with the error: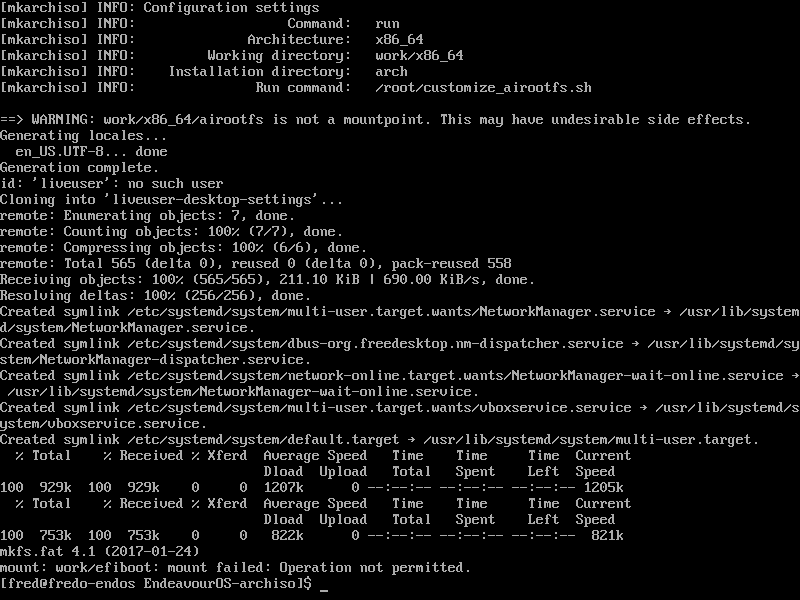 Any idea?
Steps:
grabbed last copy of EndeavourOS-archiso code
applied fix_permission.sh
ran sudo ./build.sh -v
Edit 2 : looks like my old vm was utterly broken. Closing this thread.