I saw my friend's setup the other day, and it looked so silky smooth, with a WM. I thought, damn I want this, the window tiling with the fade effect and the customized i3lock blur.
But here's the catch. I want to install and customize i3/awesome, without disturbing my current DE which is Gnome. How can I do this? I was watching some i3wm videos by Linux-made-simple on youtube (Great channel for beginners btw!) and I noticed he was using the .config directory to customize it all. But I already have a .config directory and hence my concern, how can I install and customize i3wm without nuking my Gnome setup?
Also, I tried to use Pacman to install i3wm but the dependencies scared me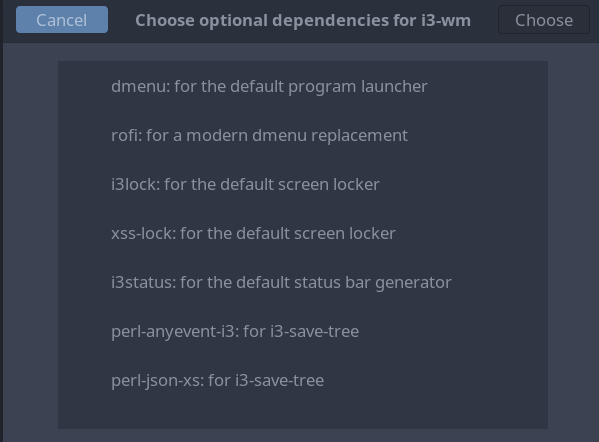 Does default mean these will replace my Gnome config?
Please help a noob become cool, O' Sage members of this forum.
Also, please suggest the coolest things you like in i3wm.