Hi, I'm trying to install EOS on a partners laptop, and I ran in to problems. She has a Lenovo G51, and it's currently running Deepin.
I have tried legacy, UEFI and everything like that. Secure Boot is off.
This is what happens whe i run the installer from the USB stick: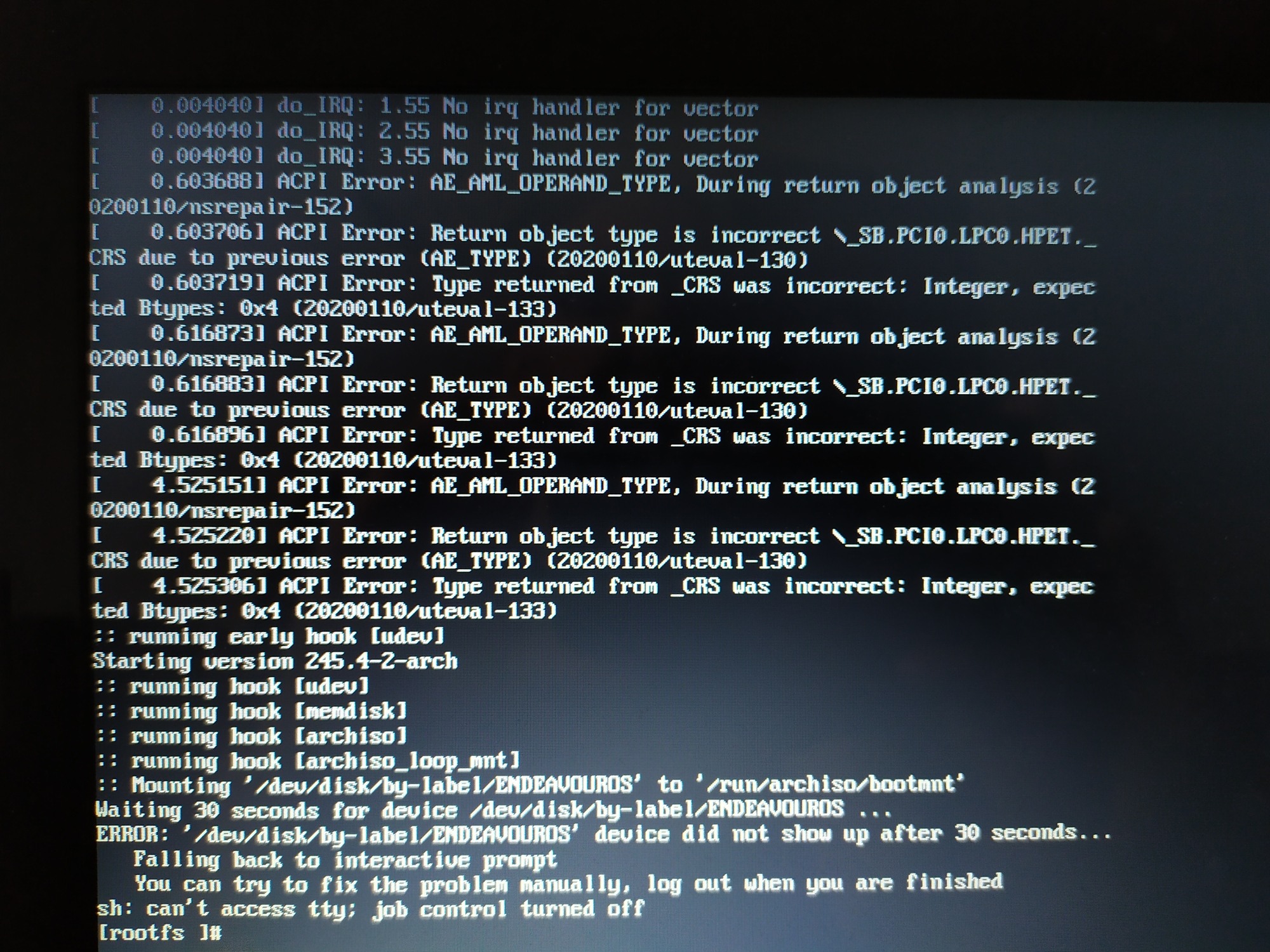 I would appreciate some help here.