Hi everyone , i'm a linux user for some years now but i'm completely new in the arch system and in the i3wm.
My machine is a lenovo x1 yoga 1st gen. I've just installed Eos wit the i3wm and now i'm working to customize everything i need, but i'm having an iusse with the backlight shortcut.
i've run from terminal the coomand xev -event keyboard to find out the "name" of the keys i need and this was the result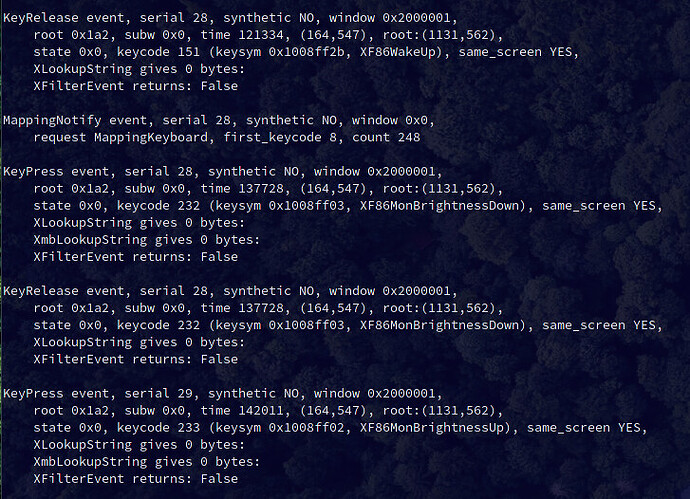 Then i installed xbacklight and i opened the i3 .config file and made the following keybindings


if i execute xbacklight from the terminal everityng works fine and the screen brightness increase and decrease correctly but with the .config script nothing happen. I don't understand the problem.
P.s. the system does not show any error.
I hope i was clear with the description of my problem and i also hope that this is not a dumb question.
Thank you in advace for the help, i'm really willing to learn and understand this wm.