I have this thing in the menu called lost and found, it has this file "hp-uiscan" that I remembered downloading weeks before.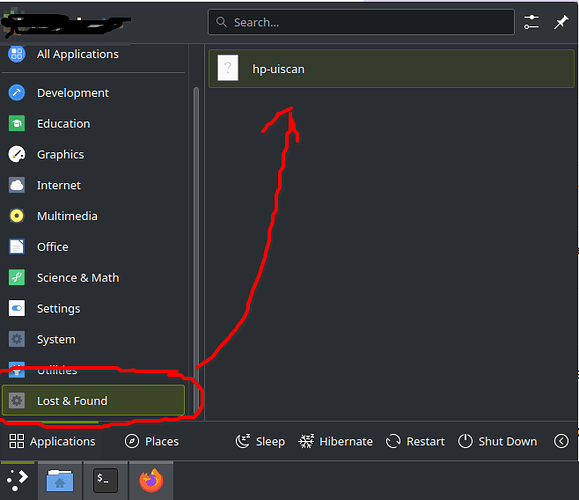 I then clean reinstalled endeavourOS and I was surprised this thing exists. I tried clean reinstalling again. Oh, by clean reinstall I mean booting up from the live usb and choosing the erase all file options in the calamares install. I thought it would do the trick removing it but unfornately not.
I also tried removing files from the "lost+found" folder in case i can remove that hp-uiscan" by cd-ing to it and rm-ing but if I ls the folder, it is empty.