Greetings lovely community,
So after waiting for a couple of days to let some updates pile up I decided to finally get around to installing all the latest new packages updates. Ran yay -Syu and everything downloaded and installed perfectly! So what do I do next? Why I do a quick restart to make sure my system is all good to go of course. And not even a minute after rebooting my updated system, what do I find greeting me once I log back in? I can't believe it! Just my luck! Another update! But not just any update, no no! This update was by none other than the EndeavourOS team. An oddly timed update indeed, but a very welcome one!
Disclaimer: This post is meant to be taken as a form of satire and sarcasm in case that gets lost in any translation. And as always, thanks very much to the team for all the hard work they do to help make this a great distro for any Linux user out there! (btw, yes the title post was a bit misleading, for that I do humbly apologize, but I put it in the Lounge section so I hope that makes up for my silly antics)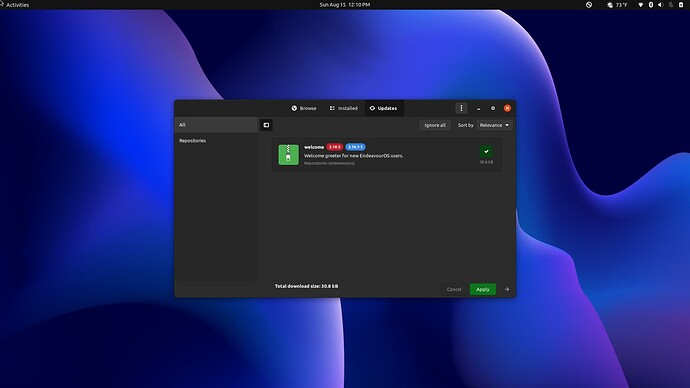 Upon a freshly updated system reboot, I'm immediately greeted with this! It's like some twisted April Fools prank!