So what happened was while i was moving some files around in it while I had Brave on with a tabs and while I was looking, my computer began to slow down and freeze. Brave had on some pretty heavy sites like YouTube and Discord. My laptop was also plugged in. I wasn't able to close it because it was going so slow, so I had to force shut down. My USB hard drive was plugged in during that. When I powered it back on I then when I clicked on the USB hard drive icon then I got this,



I checked gparted and this is what it said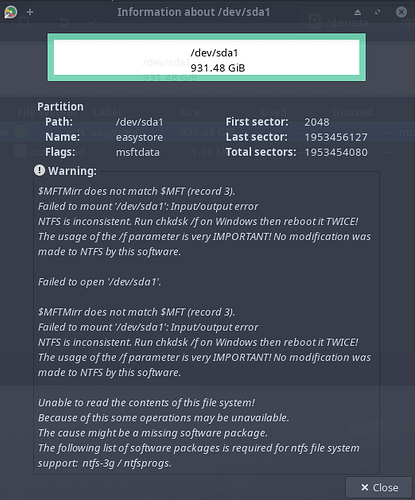 So yeah, dont be like me and have your browser have multiple, resource heavy tabs open with so many things plugged in to it.
Anyone have a quick fix?
Thank you.
Kono